Kate Beckinsale Is Sexiest, Live Nirvana, All-American Rejects, 'Saw VI' (Videos)

Watch some videos and clips of the latest time-wasting stuff that we gathered from around the web today.
Kate Beckinsale
strips down to her lingerie for her Esquire video shoot. Boxer Marvis Frazier talks about getting his butt whooped by
Mike Tyson
for "Fight Night Round 4";
Katy Perry
interviews designer Karl Lagerfeld; and some freaky-deaky
Saw VI
stuff. Check 'em all out!
Esquire Magazine
recently
named
Kate Beckinsale
the "
Sexiest Woman Alive
". Check out this steamy hot video of Kate in little more than some hot lingerie...
"Sexiest Woman Alive"

EA returns to the ring with this fourth entry in the boxing franchise. Featuring a re-written gameplay engine, Fight Night Round 4 adds a variety of fighting styles and boxer differentiation to authentically emulate the greatest fighters of all time. Pressure your opponent with the brawling inside style of young
Mike Tyson
, bobbing and weaving to set up powerful hooks and uppercuts. Capitalize on
Muhammad Ali
's reach, hand speed and fleetness of foot to bewilder your opponent with lightning fast jabs and straights from the outside. For the first time in history, "Fight Night Round 4" gives you the opportunity to pit these legendary heavyweights against one another and name a true champ.
"Fight Night Round 4" teaser - the vid shows boxing great Marvis Frazier describing his legendary fight against Mike Tyson in which he lasted only 30 seconds:
Marvis v Tyson Teaser Spot


Amazing footage of
Nirvana
performing "School" at the 1992 Reading Festival was recently made available for fans. The video comes from the CD+DVD Nirvana "Live At Reading" which hits stores November 17th, with the CD only version arriving on November 3rd. Often heralded as one of the greatest Nirvana performances of all time, the gig featured front man
Kurt Cobain
rocking out in a hospital gown. Fans can now own a color-corrected video from the original film with audio sourced from the original multi-track masters.
"School":


The All-American Rejects
have just debuted the music video for their single "I Wanna". In true Rejects fashion, the Paul Hunter (
Gwen Stefani
,
Lenny Kravitz
) directed clip features the ultimate house party and rock star performance. Watch the video to see Tyson's unconventional love story unfold through a series of cell phone screens.
"I Wanna":

Another puzzle has surfaced for
Saw VI
! Put together the pieces and get an exclusive peek at the film!
A cool feature for
Saw VI
just premiered on the official website. It's called "Wheel of Death" and this is how it works: watch an exclusive red band clip from the film and then via Facebook Connect, choose 6 of your friends to place on the wheel of death. But beware - you will have some tough choices ahead of you…
We dare you to try the "Wheel of Death"! Check it out
here
!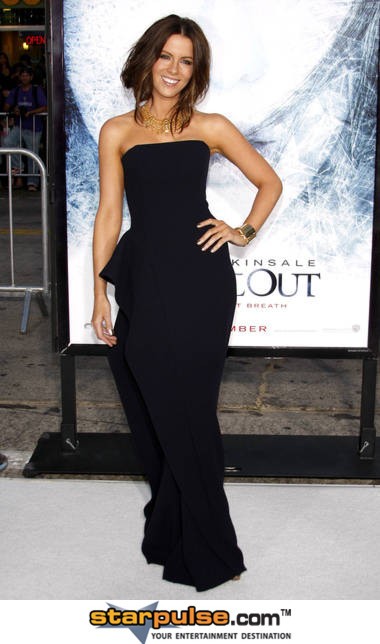 Image © David Gabber / PR Photos