Kate Beckinsale Is Red Hot At Spanish 'Underworld' Photocall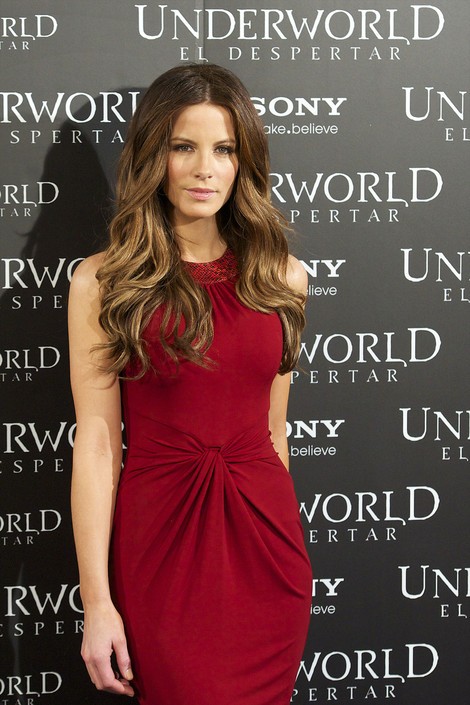 Kate Beckinsale attended the "Underworld: Awakening" photocall in Hotel Madrid, Spain, yesterday. As usual, she looked beautiful in a simple red dress.
In the fourth installment of the popular film franchise, fierce vampire Selene (Beckinsale) escapes captivity and takes up arms against humans after mankind discovers the existence of vampires and lycans.
The actress took on the tough role in 2003 after she started to get typecast for "delicate" and "fragile" roles by Hollywood executives.