Kat Von D Splits With Deadmau5, Accuses Him Of Cheating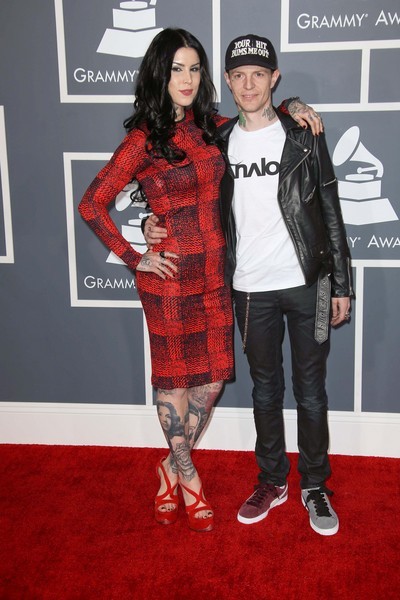 Celebrity tattoo artist Kat Von D has called off her engagement to electronic dance music superstar Deadmau5 amid cheating allegations.
She revealed on Twitter on Wednesday:  "Cheating on your loved one is the most hurtful thing one could do. I hate to have to admit that this relationship is indeed over... Onwards and upwards."
It's been a rocky road for the couple. They split up in November, and then Deadmau5, real name Joel Zimmerman, proposed in December. She tweeted a photo of her black diamond engagement ring on Dec. 15 with the caption: "Tonight, Joel put a ring on my finger... Doesn't get anymore official... The biggest thank you to The Great Frog London for handcrafting the most important ring I will ever wear."
They had planned a unique underwater-themed wedding on August 10 in Los Angeles.
Von D, real name Katherine von Drachenberg, has been unlucky in love. She was previously engaged to Sandra Bullock's cheating ex-husband Jesse James but split up with him in 2011, six months after he proposed.