Kat Von D Splits With Deadmau5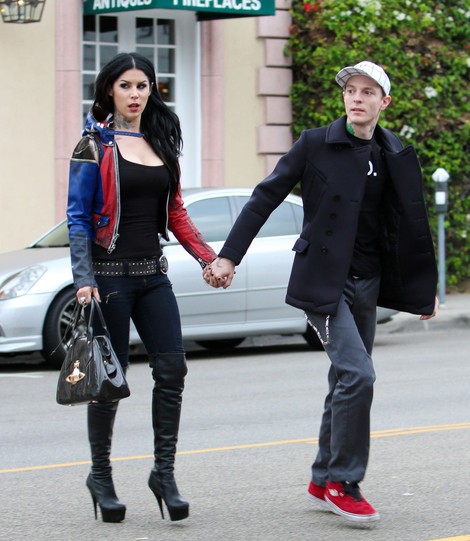 After a brief romance, tattoo artist Kat Von D and electronic dance DJ Deadmau5 have split up.
In September the DJ confirmed the relationship by posting photos of them together on Twitter and writing, "Yeah, im (in) love... inb4 I find a f**k to give over the Internet implodes over it... at least I'm happy!"
On Saturday, Nov. 10, Von D posted a message on Twitter: "Man.. Can't say I didn't give it my best... Man, I sure was wrong. But at least he made it a no-brainer to break that off. lessonlearned... Now, we can get all of the 'I told you so's' outta the way... And move on."
 
She later cleared up any confusion by stating: "Clarification: Deadmau5 and I are no longer together."
Von D was engaged to Sandra Bullock's ex-husband Jesse James before their relationship ended last summer.