Kat Von D Nazi Photo Forged

Tattoo artist-to-the-stars Kat Von D has spoken out to dismiss reports she is anti-Semitic, insisting she is a "proud Latina" who "embraces all of humanity."

An autographed photo of Von D with a doodle of a swastika and a burning Star of David surfaced on the internet on Friday, following reports linking her to Sandra Bullock's ex Jesse James.

James was shamed earlier this year by the release of controversial pictures showing him posing in military gear and appearing to give a Nazi salute.

But the "LA Ink" star has moved quickly to distance herself from the rumors, insisting she "celebrates diversity."

In a letter to gossip blogger Perez Hilton, she writes, "I am extremely disappointed in the story you ran about me today alleging that I was anti-Semitic and a Nazi-sympathizer. I state it clearly and for the record that both of these allegations are untrue.

"I am a proud Latina who celebrates diversity and embraces all of humanity. I need to make it clear that the photo was forged..."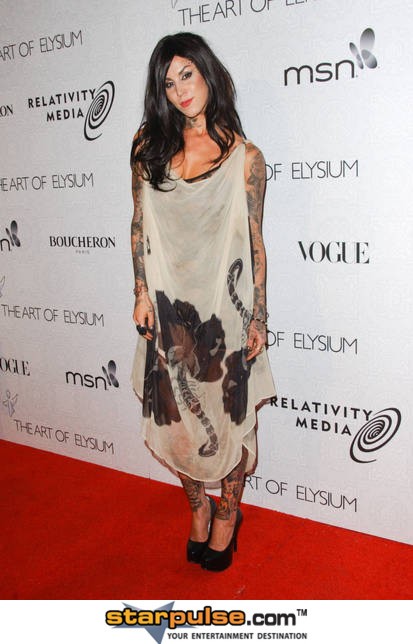 Click for more great Kat Von D pictures: