Kat Dennings & Lindsay Lohan Promise That 'Sh*t Gets Real' On '2 Broke Girls'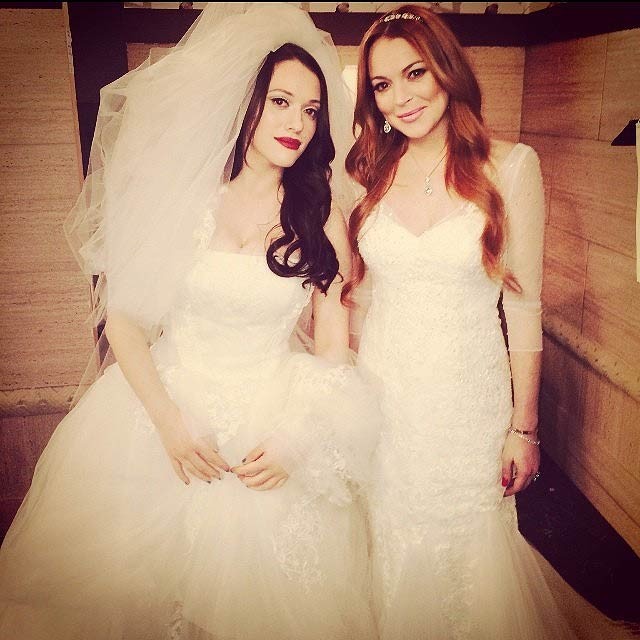 Lindsay Lohan joined the cast of hit CBS sitcom 2 Broke Girls to film a new episode in which she guest stars as "bridezilla" Claire Guinness.

Star Kat Dennings posted a photo of herself and Lohan both dressed in wedding gowns on her Instagram page Wednesday, promising that "Sh*t gets real" in upcoming episodes of the show.

Lohan's character asks Max (Dennings) and Caroline (Beth Behrs) to make her wedding cake, teasing fans that the storyline around her guest spot may get a little like her classic flick Mean Girls.

"#2BROKEGIRLS & A "MEAN" ONE: Its true!!" she Tweeted. "Excited to be back on set and work w/ [Dennings] and [Behrs]."

Lindsay is currently the focus of a new docu-series on Oprah Winfrey's OWN network called "Lindsay," which follows her life post-rehab. Oprah told her she greenlit the project because she sincerely wants to help Lohan get back on the right track with her life.

"I really do want you to win. I really do," she tells her in the first episode, which premiered Sunday night.