Karrueche Tran Breaks Down While Discussing Love Triangle With Rihanna And Chris Brown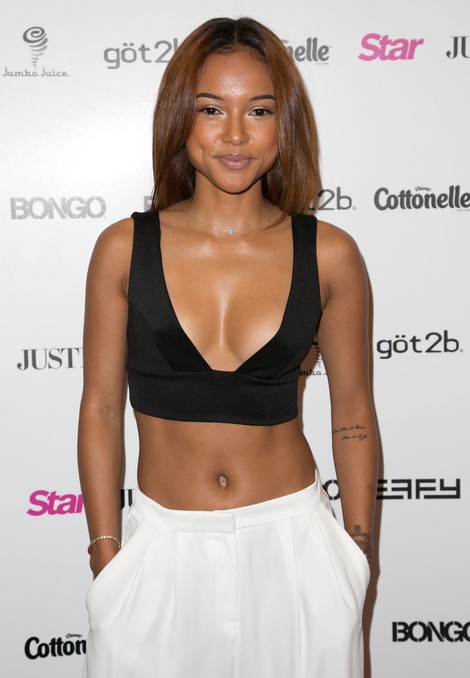 Karrueche Tran opened up about not only dating celebrity Chris Brown, but having to deal with Brown's celebrity ex Rihanna.
Tran, who has been taking Chris Brown on and off since 2010, was on Keke Palmer's BET talk show Just Keke. Of course, the topic of her well-known boyfriend came up. "I've never dated a celebrity before," the model said. "Paparazzi and all that... even the situation with Rihanna. The reason people tune into this, is that it's relatable. I have girlfriends, family who have gone through the situation. It's the case of the ex."
She continued, "In this case, my boyfriend is a celebrity whose ex-girlfriend is even bigger… so, not only am I fighting a battle with her, I'm fighting a battle with her 14 million fans or however else." It's easy to imagine all of those Rihanna fans sent scathing messages to the model simply because she was dating the singer's ex boyfriend.
"Imagine how that feels for me when I gotta get on Twitter and I gotta see a whole bunch of stuff... They make up all kinds of crazy stuff and it's like they know nothing about me."
Tran then begins to break into tears when she talks about the hardest part of the situation. Tran's full interview can be seen today at 5PM on Just Keke on BET.
A source now tells Hollywood Life that Chris Brown was deeply affected by watching the video. "He felt awful seeing her cry. He knew those tears stem from what he'd done to her in the past and how he treated her," a source told the website.