Karmin Strikes Platinum With 'Brokenhearted'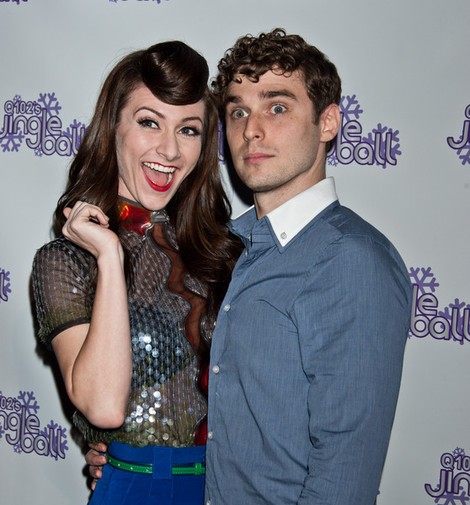 The pop music duo might be relatively new to the music industry, but they already have a Platinum single to their name. Amy Heidemann and Nick Noonan, both alumni of the prestigious Berklee College of Music in Boston, who are also fiancé and fiancée, released their second single "Brokenhearted" on Feb 7 2012. "Brokenhearted" proved to be Karmin's biggest hit by far, reaching a peak of #1 on the US Hot Dance Club Songs chart.
"Brokenhearted" proved to be a crowd favorite, as the duo was invited to perform the song twice on The Ellen DeGeneres Show. They also performed the single on Saturday Night Live and The Tonight Show With Jay Leno.
Just found out #Brokenhearted went PLATINUM (1,000,000+)! HUGE thanks to our families, #KARMINITES & @Epic_Records for helping us get there!

— Karmin (@karminmusic) June 15, 2012
On May 15 2012, Karmin announced on Twitter that "Brokenhearted" had been certified Platinum. "Brokenhearted" is the first single from their EP Hello, released on Mar 4 2012.
"Brokenhearted" was written by Amy Heidemann, Nick Noonan, Claude Kelly, Emily Wright, Henry Walter, John Hill and Richard Head. It was produced by Cirkut and Emily Wright.