Karmin Debuts New 'Acapella' Song: Listen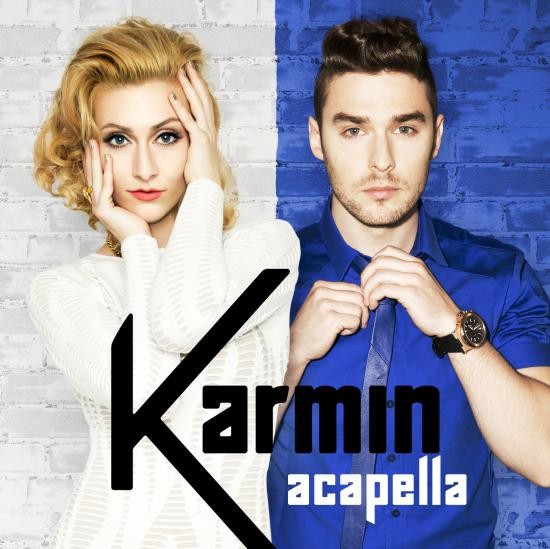 Music duo Karmin is back in action with their new song and upcoming tour.
The group, made up of Amy Heidemann and Nick Noonan, just released their new song, "Acapella." The song is just as the title states, music from their mouths with limited instrumentation (thanks to producer Martin Johnson of Boys Like Girls.) Staying true to the Karmin technique, the song "was created almost exclusively with human voices," Heidemann says. When listening, Karminites will hear the traditional singing and raps from Heidemann as well as beats that makes "Acapella" one of the catchy songs of the year.
Adding to Karmin news, right before their song premiered on Elvis Duran's Z100 radio show, the Jonas Brothers announced that Karmin will be the opening act on the trio's summer tour.
Karminites have been waiting a year for new, original music. With a new single, new tour and a debut album, pegged to be released later this summer, the fans have to wait no longer.
Have a listen at "Acapella" and decide for yourself if you'd like to buy tickets to Karmin's summer tour.