Karl Lagerfeld Casts Keira Knightley As Coco Chanel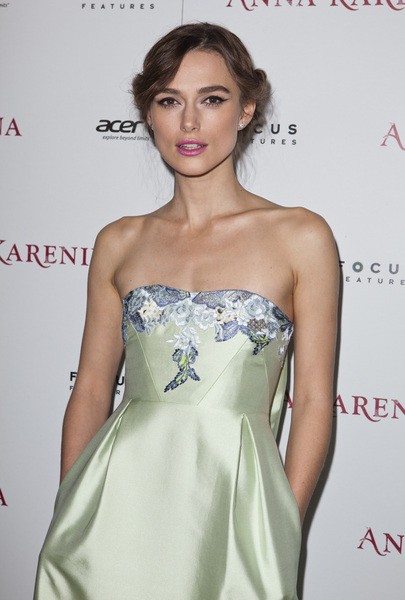 Karl Lagerfeld has cast Keira Knightley as Coco Chanel in a short movie. The actress will portray the iconic fashion designer in a new short film directed by Karl to mark the 100th anniversary of the fashion house's first boutique in Deauville, France.

Keira previously collaborated with Karl - who considers the Anna Karenina star one of his muses - on the Coco Mademoiselle perfume campaign, which she fronted after being handpicked by the Chanel head designer and creative director.

The short film will also feature French actress Clotilde Hemse as Coco's aunt Adrienne, as well as a host of notable names including model Stella Tennant, actress Tallulah Harlech, model and music producer Caroline De Maigret, male model Brad Kroenig and Karl's son Hudson.

Karl is expected to unveil his directorial effort in early May in Singapore when he travels to the Asian country to present the latest Chanel cruise collection.

As well as collaborating on the short film, the esteemed fashion designer is rumoured to be designing Keira's wedding gown for her impending nuptials to fiancé James Righton.

The actress previously hailed her fashionable friend as "amazing".

She said: "Karl's amazing. He's an avid reader. And he speaks about five different languages, so he'll be rattling English to you and French to somebody else, and German to somebody else, and then the phone rings and he's speaking in Italian."

Coco Chanel, who died in 1971, has previously been portrayed by Audrey Tautou in 2009 movie Coco Before Chanel, and Shirley MacLaine in 2008 TV film Coco Chanel.