Karina Smirnoff Bares Her Back In A Sexy Black Lace Dress (Photos)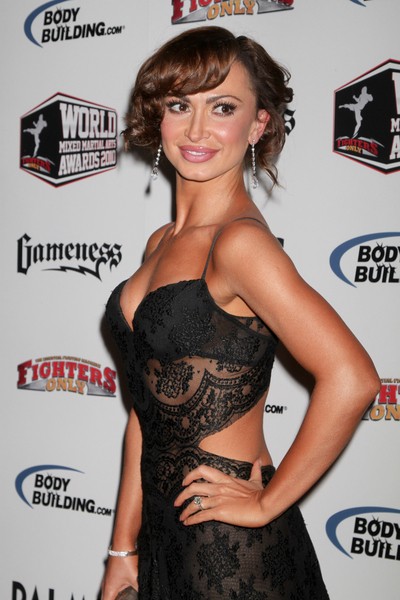 Take note, Kirsten Dunst.  This is how you wear a lace dress! (Not sure what we're talking about? See here!) Karina Smirnoff arrived at the 3rd Annual Fighters Only Mixed Martian Arts Awards in Las Vegas yesterday looking stunning in a black lace dress that revealed her bra underneath.
At first we weren't thrilled with this trend until we saw a celeb get it right!
The sexy TV dancer just got engaged to marry her baseball star boyfriend Brad Penny. Smirnoff showed off her huge new diamond ring at the party in Las Vegas last month and revealed her partner proposed in early October.
See more sexy photos of Karina here!