Karen Gillan Shaves Head For 'Guardians Of The Galaxy'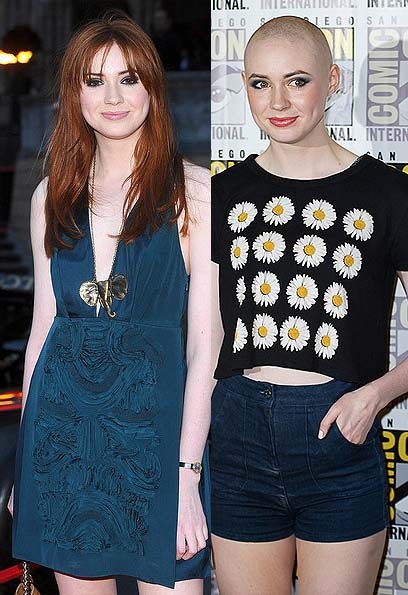 Scottish actress Karen Gillan showed off a new look at Comic Con on Saturday, revealing that she shaved her head for her latest role in next summer's Guardians of the Galaxy.

The former Doctor Who star appeared to be sporting her natural red locks on Friday, but when the 25-year-old star showed up for the panel discussion for the forthcoming Marvel film her hair was gone and she revealed that she was wearing a wig to promote her Adult Swim show NTSF:SD:SUV.

Gillan plays villain Nebula, a space pirate bent on wiping out entire civilizations.

"It's liberating," Gillan told the audience during the discussion. "I think everyone here should shave their heads."