Karen Gillan Didn't Donate Hair To 'Star Wars,' Says Being Bald Was 'Weirdly Liberating'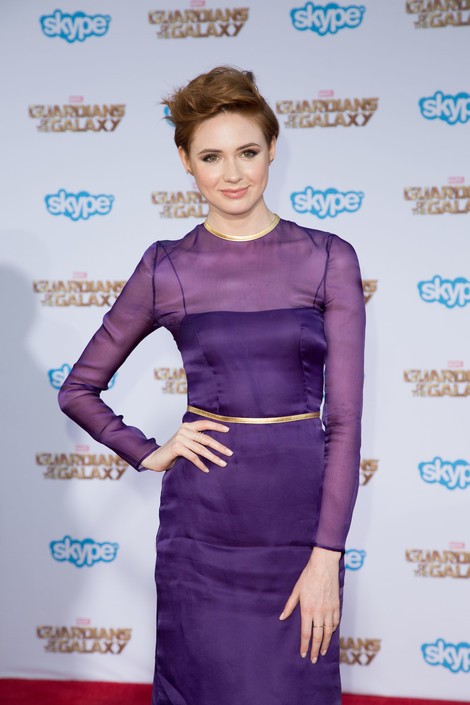 After Scottish actress Karen Gillan shaved her head last summer, the photos went viral. The star went bald for her role in "Guardians of the Galaxy," and people are still talking about it.
They've also speculated what happened to her beautiful red locks after they were chopped off. In case you're wondering, no, her hair wasn't made into a wig for the upcoming "Star Wars" film.  She told BBC at the London premiere of "Guardians" that the rumor was a "miscommunication."
During an appearance on British talk show "Lorraine," the former "Doctor Who" star talked about going bald for the first time.
"It was a really weird experience, but it was also weirdly liberating. And fun and interesting as a social experiment just to see how differently people treated me," she explained. "I think people were pretty intimidated by me, and I kind of liked it while I was playing the role. It's never happened to me before!"
Gillan plays the villain Nebula in her latest movie and had to spend four to five hours in a make-up chair each day to perfect her blue appearance.
"So I had to formally agree to shave my head before I could even audition for the role. But that was something I was really up for doing because I just think it's amazing! I think everybody should do it once in their life," she said.
"Guardians of the Galaxy" opens in theaters on Aug. 1. It also stars Chris Pratt, Zoe Saldana and Bradley Cooper.