Kardashians Unveil Bizarre Christmas Card With Key Members Missing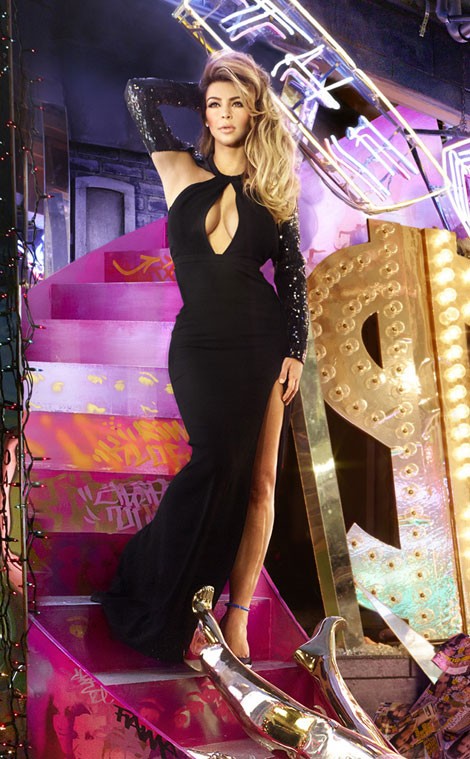 It's that time of year again - the Kardashians have revealed their annual Christmas card. Famous photographer David LaChappelle took the photo, which features the interior of a futuristic looking, bright colored casino with mannequin parts littering the place.
Despite being relegated to the left side of the card, Kim is the stand-out family member in the image (above), wearing a tight, black Yves Saint Laurent dress with a plunging neckline.

Family matriarch Kris Jenner is pictured on the right side of the card sitting on a cashier booth and wearing a headdress. Her estranged husband Bruce appears beside her, trapped inside a glass case.
Kendall, 18, and Kylie, 16, are featured in the center of the photograph, while Khloe and Kourtney pose with the mother-of-two's children, Mason and Penelope.
Conspicuously missing are Khloe's estranged husband Lamar Odom, Kourtney's baby daddy Scott Disick, and Kim's fiance Kanye West.
On Sunday night's episode of "Keeping Up With The Kardashians," photographer LaChapelle expressed interest in producing a girls-only photo, which annoyed Bruce, who commented: "I think that is a terrible decision. It's our family Christmas card. We've done it for 23 years."
Kourtney also insisted that her children be part of the shoot despite LaChapelle's vision of a female friendly card.