Kardashian Drama Dominates E! 2012 Upfront Event In New York City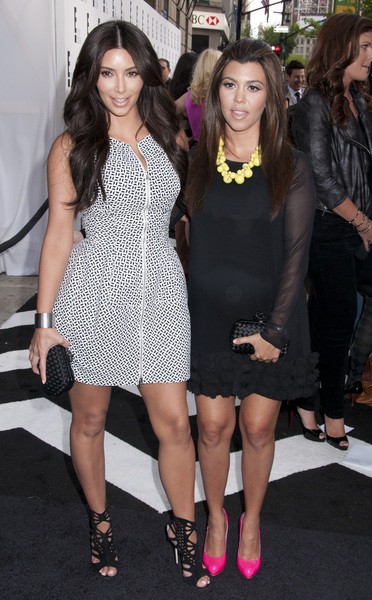 There's always some kind of drama going on with the Kardashian clan - and that's what makes and keeps people watching them on television.
Kim, Khloe, Kourtney and Rob Kardashian, Kris Jenner and Bruce Jenner attended the E! 2012 Upfront event in New York City yesterday.
The latest news centered on whether Khloe her husband Lamar Odom were cancelling "Khloe & Lamar" after just two seasons. Their rep clarified that the program is simply "on hold."
Kim's dating life has also been in the spotlight recently, but her boyfriend Kanye West was nowhere to be seen. And there's always the baby bump watch as Kourtney prepares for the arrival of her second child with Scott Disick.
E! has renewed "Keeping Up With The Kardashians" for three years, pumping an additional $40 million into the family's pockets.  But the network is also producing some new series: "Opening Act," a new singing competition; "Married To Jonas," a reality show featuring Kevin Jonas and his wife; and "Love You, Mean It With Whitney Cummings," a weekly talk show.
See more photos from the upfront...