Kara Laricks Wins The First Season Of 'Fashion Star'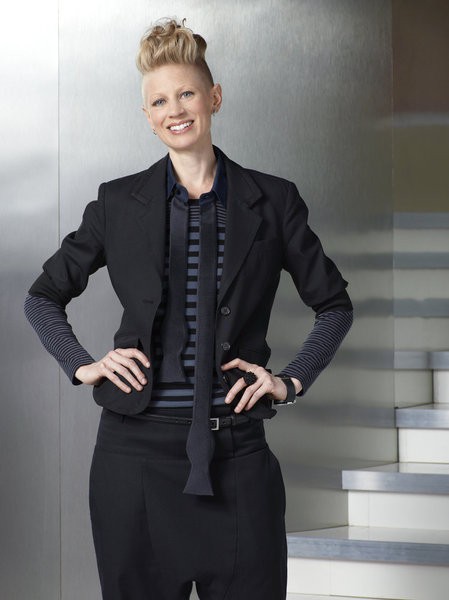 In last night's season finale, former fourth-grade teacher Kara Laricks was crowned the first winner of NBC's "Fashion Star." The designer earned $6 million in orders for clothing collections in Macy's, H&M and Saks Fifth Avenue stores.
Laricks beat fellow contestants Ronnie Escalante and Nzimiro Oputa in the final challenge. They each had to create separate showcases consisting of three garments for each of the aforementioned retailers.
Inspired by her love of menswear and an avant-garde Japanese design aesthetic, Laricks designs androgynous clothing for women. She is known for her hoodie scarves and collar-plus-tie. She puts an original spin on what is deemed traditional women's fashion.
Celebrity mentors Jessica Simpson, Nicole Richie and John Varvatos were integral in guiding the up-and-coming designers each week. "Fashion Star" will return for its second season during winter 2013 on Sundays.