Kara Dioguardi Without Makeup (& Other News)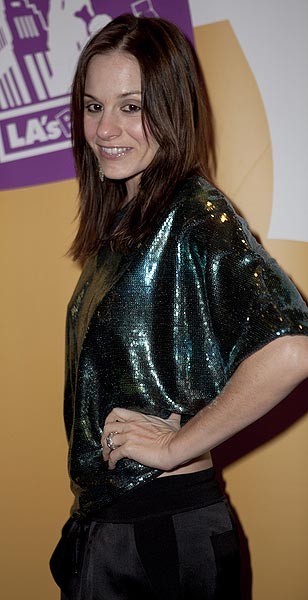 Kara Dioguardi showed up to the opening night of Cinderella at the El Portal Theatre in North Hollywood last night looking almost unrecognizable with hardly any makeup or hair styling. Looks like life hasn't been that great since being dumped by American Idol.

In other news...



"It kinda sounds a little raunchy." Jessica Simpson on what her new married name will be when she weds new fiance Eric Johnson.



Reese Witherspoon will be honored with the 2,425th star on the Hollywood Walk of Fame next week.



"Lord Of The Rings - The Fellowship Of The Ring" star Dominic Monaghan performed a Thanksgiving Day musical plea to save turkeys with a puking bird on U.S. late night show Jimmy Kimmel Live! on Tuesday. In the ditty, titled Turkeys Are People Too, the Brit boasted turkeys make great pets, can speak Chinese and are good at math.



Funnyman/actor Denis Leary is in talks to play police Capt. George Stacy, the father of Emma Stone's character, in the upcoming "Spider-Man" prequel. British actor Andrew Garfield will play the web-slinger in the blockbuster and Martin Sheen, Sally Field and Rhys Ifans are also rumored to be on board.



"I am a fun-loving, great person. I refuse to let these magazines vilify me; make me a demon. I am one of the best people you'll ever meet... I love people. I've always been wild and crazy... Why don't we all start focusing on being cooler, loving, caring people... There's an article right now about her having an affair with a guy called Brian Von Holt on her show "Cougar Town" and it's just not true." Actor David Arquette refuses to let tabloid coverage of his marriage split from Courteney Cox get him down.



Kanye West has expanded his fast food empire just in time for Thanksgiving - he has bought another 10 Fatburger diners in his native Chicago, Illinois. The rapper already owns two Fatburger chains and now he has opted to buy the rights to 10 more locations through his KW Foods LLC holding company.



"Jessica's a great friend of mine and I'm so happy for her! She's an incredible person and that's great, great news for her. I send out a big well wish to 'Special J', as we lovingly call her." Comedian Dane Cook congratulates former flame Jessica Simpson on her recent engagement to fiance, retired NFL player Eric Johnson. The ex-couple dated back in 2006.



"We had a name before but we were telling people it and people would just look at us, like, 'That's a name?' Because of the judgment I was getting, we're keeping this one a secret." Mom-to-be Christina Applegate is keeping the name of her unborn baby under wraps.



"It's just a wild party. We have a bunch of midgets; our guys don't mind being called midgets - I know it's politically incorrect... They think 'little people' is derogatory. They're like, 'Call me a midget'." David Arquette on the pint-sized stars of his new Hollywood hotspot Beacher's Madhouse, which opens at the Roosevelt Hotel next year.



"I drive all my family members crazy because I have yet... to ever use a dishwasher; I wash all my dishes all by hand." Action man Dwayne Johnson likes to get his hands wet after a meal.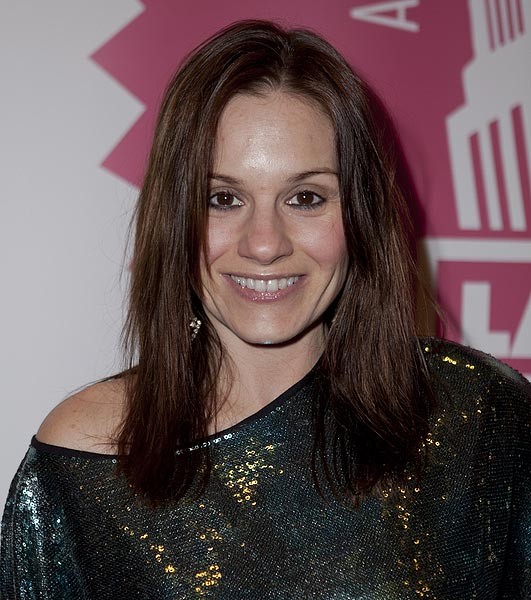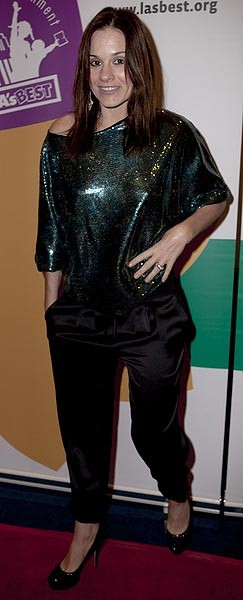 Click for more great Jessica Simpson pictures: