Kanye West's 'Yeezus' Leaks Online Four Days Early -- But He's Okay With That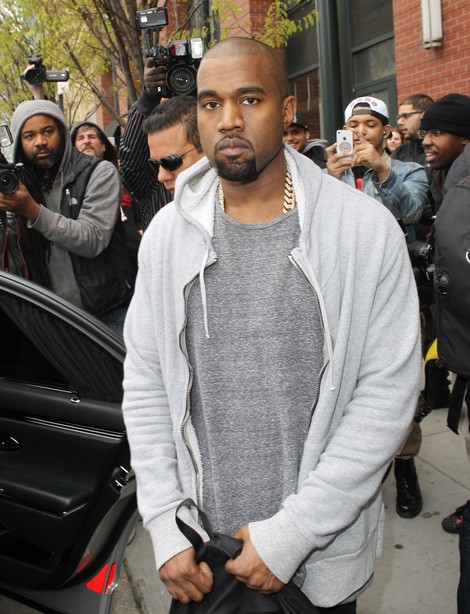 Kanye West's new album "Yeezus" has leaked online, just days before the album's June 18 release.

File sharing websites exposed the new album to the world early, which is not surprising, and the leak had the internet buzzing for the highly anticipated album Friday morning.

According to Mashable.com, during a recent listening party for the disc both Kanye and a rep for his label said that they didn't care if the album leaked before its release.

"I have this new strategy. It's called no strategy," he said while discussing "Yeezus" at New York City's Milk Studios.

"This album is about giving," the rapper added. "This whole process is all about giving no f***s at all."

Kanye spoke for all the producers and guests who worked on the album also, saying no on cared what anyone said about the process.

"We just wanted to make the best product possible," he said.

During last weekend's Governors Ball in New York, where Kanye debuted two new songs from the album, he told the crowd that he had no plans to put a single on the radio or promote the album with any type of campaign.

"Honestly at this point, I could give a f**k about selling a million records as long as I put out an album for the summer that y'all can rock to for all f**kin' summer," he told the crowd. "At this point I don't really give a f**k about outside opinion."

But Ye has been promoting the album, his sixth, using large-scale installations on the sdes of buildings around the world to premiere new music from the album, which features 10 new tracks.

Collaborators and songwriters include Daft Punk, who produced three tracks and co-wrote one, Frank Ocean, Kid Cudi, Chief Keef, Lupe Fiasco, John Legend and Rhymefest.

Kanye West's "Yeezus" hits stores Tuesday.

So far the New York Daily News has given the album five stars out of five and Rolling Stone Magazine gives it four-and-a-half stars (out of five).