Kanye West To Appear On Kris Jenner's Talk Show Finale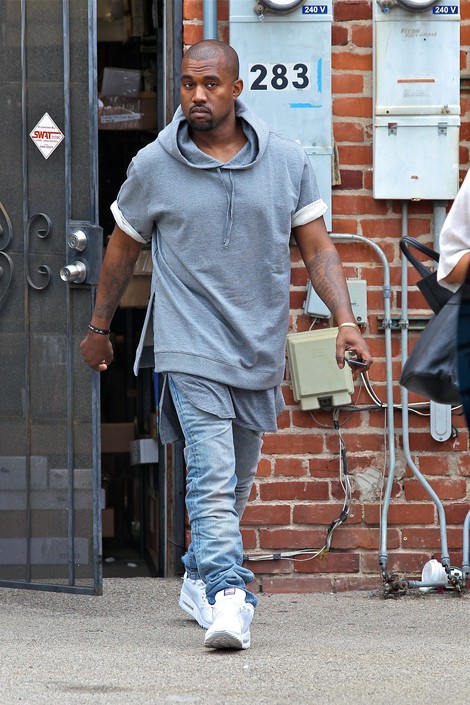 Kanye West will be opening up to his baby's grandmother in a televised interview at the end of the week. The rapper will talk about being a new dad for the first time during the season finale of his mother-in-law-to-be's talk show.
Kim Kardashian's mom Kris Jenner and the singer will discuss parenthood, West's frequent run-ins with the media, and other matters.
The interview will air on Friday.
Earlier this month, Kim appeared on the show - but only in a short video message. Last week, photographers captured the trio with a nanny and their covered up infant on their way into a building in Los Angeles.
As for when the world can officially meet baby North, it's tough to say. The couple has reportedly rejected offers of up to $3 million from several magazines to feature the little one.
It's been rumored that West wants his daughter to make her world debut on the cover of Vogue, even though the editor-in-chief Anna Wintour doesn't like Kim.