Kanye West Stops Live Show Due To Technical Difficulties, Yells At Staff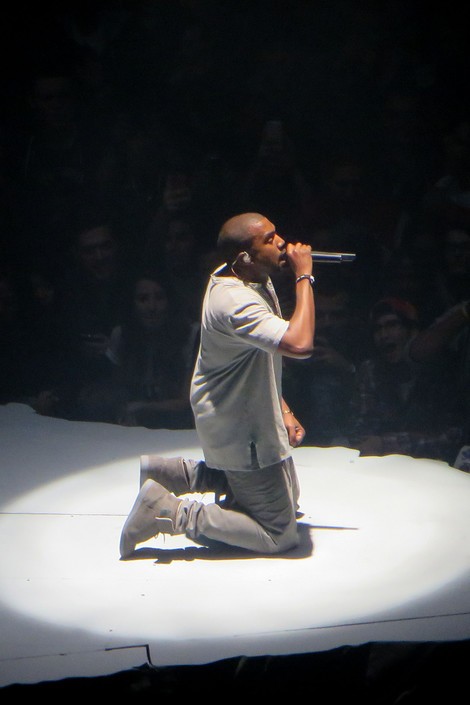 As if Kanye West's Yeezy tour didn't have enough difficulties, the rapper stopped his live show in Tampa over the weekend after several technical difficulties.
West reportedly stormed off the stage after complaining about a bevy of problems during his extravagant show. According to the Tampa Bay Tribune, Kanye said the lasers shooting out of the mountain (read that again) "suck."
That was just the tip of the laser-shooting mountain, however. He reportedly berated his team whenever lights were wrong, when the giant LED screen (has caused him to cancel so many shows) displayed him in color instead of monochrome, and when microphone effects weren't applied at the right time. In fact, he blamed a tech named "Laura" while on stage when he didn't get a "deep voice" effect.
The Tribune reports West stopped a minute into his third song, ranted about technical issues, then went backstage to collect himself before resuming the show with "an inspired, crowd-thrilling 'Send It Up.'"
In addition to the technical issues, the Tribune says Kanye went into one of his usual rants, which lasted some 14 minutes and left the crowd restless for actual music. During the rant he compared himself to the Wright Brothers, Thomas Edison, Steve Jobs, and others.
Perhaps he was just mad a mere 7,000 or so came out to see him, when the Tampa Bay Times Forum holds about 20,000.