Kanye West Snaps At Photographer After Reggie Bush Questions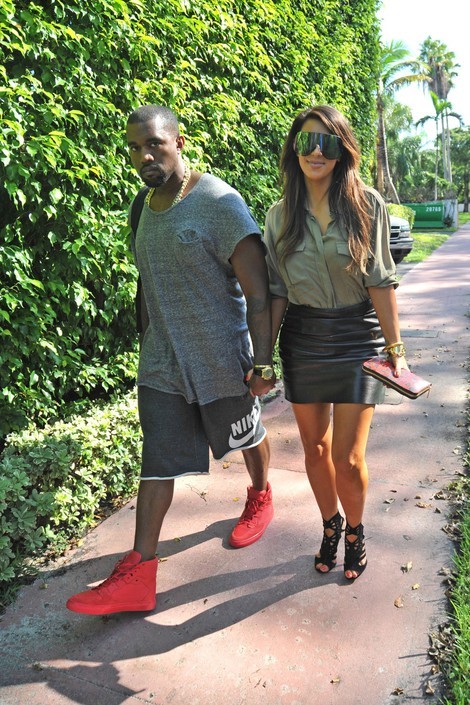 Kanye West got irked by a photographer in Miami Sunday night when she asked the rap star and his girlfriend, Kim Kardashian, about Kim's ex-boyfriend Reggie Bush.
According to TMZ, the photographer asked, "Kim did you know Reggie is here [in Miami] having dinner?" before continuing, "Did you wanna go congratulate him on his pregnancy?"
That's when Kanye went for the photographer, grabbing at her camera. TMZ says that Kim was smiling the whole time during the altercation, which ended when the couple retreated into a Rolls Royce and sped away.
The photographer said later, "Kanye West just tried to beat me up."