Kanye West Shoes Sold Out In Hours, Buyers Waited Days In Line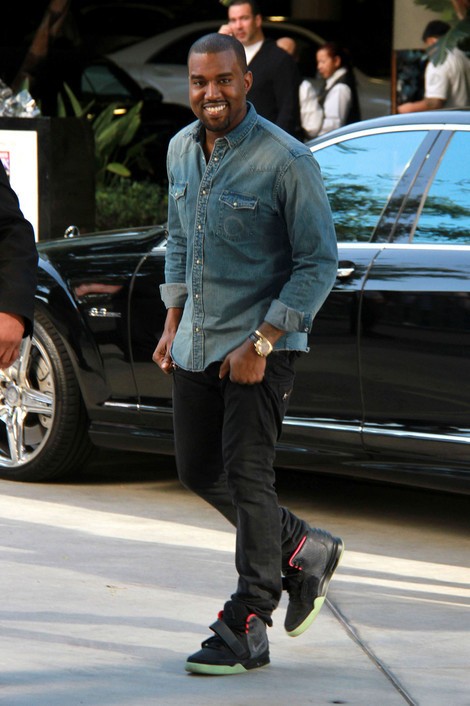 Kanye West's Yeezy 2 shoes have been snapped up from store shelves moments after they were placed there. With an eBay pre-order commanding over $90,000, collectors and would-be sellers queued up in line for days for a chance at picking up the designer kicks for $245.
A man in Detroit waited in line since Tuesday, June 5, to buy three pairs when they went on sale Saturday. "If you collect shoes, you want to have the style that are harder to find ... it's more the value, whether you keep it or trade it, sell it - whatever - it's the value of it," he said.
Some stores claim they have recieved 40 calls an hour over the availability of the shoes. A man told E! Online, "Everyone knows Kanye West is the first person who isn't an athlete to have a shoe with Nike."
Would you wait in line for Kanye's shoes?