Kanye West Raps About Kim Kardashian's Sex Tape In New Single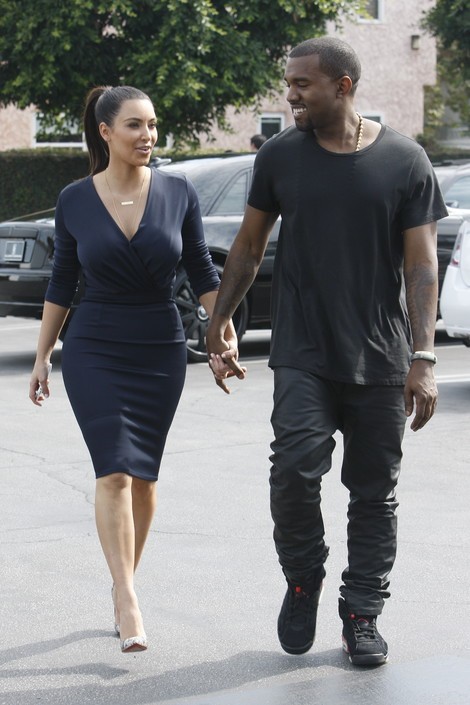 Kanye West's latest single "Clique" makes a blatant reference to girlfriend Kim Kardashian's now infamous sex tape.

The rapper, whose new album "Kanye West Presents Good Music Cruel Summer " drops Sept. 18; has no problem giving credit where credit is due when it comes to Kim's fame in the new song.

According to lyrics leaked to TMZ.com the rapper includes the line, "Eat breakfast at Gucci. My girl a superstar all from a home movie."

Kim rose to fame after the release of an X-rated home movie of her having sex with then boyfriend Ray-J. West references the film pretty directly in the lyric -- after all it was released under the title "Kim Kardashian: Superstar".

Kanye's new album is more of a compilation than a new studio album and contains a mix of 12 tracks, including some, such as "Mercy" (featuring Big Sean, Pusha T and 2 Chainz) have been out for some time now.

One track that didn't make the record, though, is the single "Perfect Bitch," another song about Kim.

One might think Kim finds the song title offensive, but she says she's proud of it.

"I'm honored. I love it," she told TMZ.com last month. "I know he doesn't mean it in a negative way when he says the word 'bitch.'"