Kanye West Punches 18-Year-Old After Racially Charged Verbal Attack On Kim Kardashian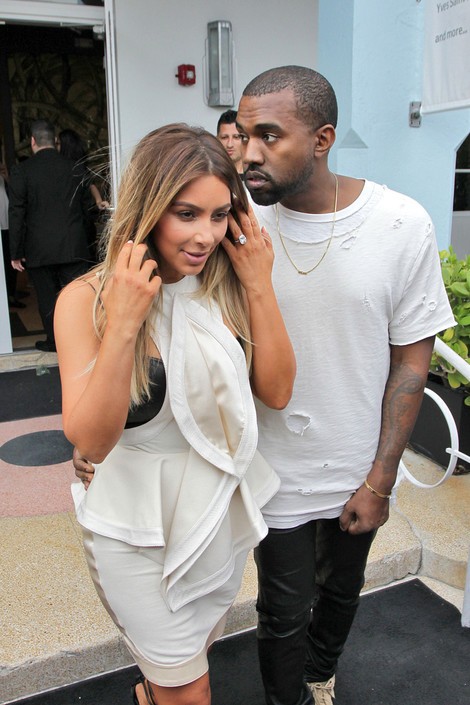 Kanye West is the primary suspect in a battery investigation by the Los Angeles Police Department after he reportedly attacked an 18-year-old man in a doctor's office waiting room for shouting racial epithets at fiancee Kim Kardashian.

According to TMZ.com the man was helping Kim inside a medical building and yelled out, "F*** these f****t-a** n*****s" about the paparazzi. Kim reportedly said something to the man about his inappropriate language, after which he said to her, "Shut up n****r-lover, stupid sl*t.
Sounds like a wonderful human being.
Kim then called Kanye, who arrived and confronted the man in the waiting room of Dr. Richard Hill, where he reportedly punched him at least once.

During the fracas Kim said she got the whole thing on tape.
We'd say the guy got what was coming to him, but there's that whole legal system thing...
Police arrived at the scene where the unnamed 18-year-old said he planned to press charges. Police haven't reached Kanye for questioning yet.

Kanye is currently facing two misdemeanor charges after getting into a scuffle with a photographer at Los Angeles International airport last July. The rapper pleaded not guilty in early November.