Kanye West: 'People Look At Me Like I'm Hitler'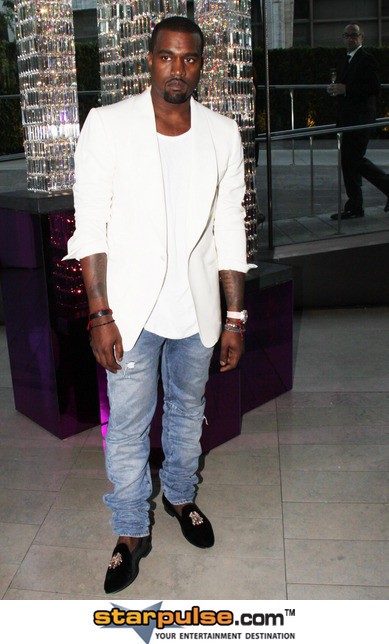 Kanye West took time during a recent concert in England to rant about himself, including a statement claiming people compare him to Adolf Hitler.
"I walk through the hotel," he said, "and I walk down the street, and people look at me like I'm #$%@ing insane, like I'm Hitler."
"One day," he added, "people will understand everything I ever did, ever said, was to throw myself on the blade for the sake of someone else."
Kanye then defended his music video, Monster, which features shots of women hanging from their necks. "Who saw the video before it got banned, before they took it down and before women's groups starting saying that a person that lost the most important woman in his life is now against women in some way?" 
West and Jay-Z have recently released a collaboration, titled Watch the Throne.