Kanye West Omits Jay-Z Lyrics During Concert, Sparking Feud Rumors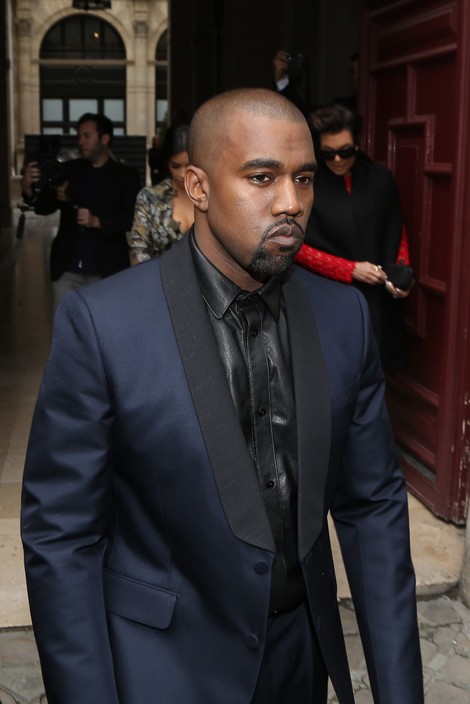 We thought Kanye West and Jay-Z are BFFs, but after Jay-Z missed Kanye's wedding to Kim Kardashian, it appears there might be a growing rift between the two.
The two rappers made history when they became a "superduo" for Watch the Throne, but any ideas of a follow-up could be long gone. During his concert for the X Games in Austin, fans noticed Kanye was omitting Jay-Z from his lyrics.
West refers to Jay-Z in several songs, including Blood on the Leaves. ConsequenceOfSound reports he intentionally skipped a word during the lyrics, "I don't give a damn if you used to talk to Jay-Z / He ain't with you, he with Beyonce, you need to stop actin' lazy." That word was "Jay-Z" and he changed "lazy" to "crazy," as well.
With that tidbit of information, the race was on to find out with Kanye omitted Jay-z from another song, Cold. That tune has a diss towards Kim's ex Kris Humphries with the lyrics "Lucky I ain't had Jay drop him from the team," in reference to a time when Humphries was on the Brooklyn Nets NBA team and Jay-Z was an owner. As a Vine user would share, Kanye appears to leave a beat out of the song instead of uttering Jay-Z.
So why would Kanye be angry? Well, Jay-Z skipped out on his Italian wedding, opting instead to relax in the Hamptons with Beyonce. Beyonce later sent the couple well wishes online after their nuptials. Us Magazine hypothesizes one of the reasons Jay-Z and Beyonce skipped out on the ceremony was the fact fashion designer Rachel Roy was attending. Roy allegedly egged on Solange Knowles the night of the Met Gala, which led to the infamous elevator attack.
It seems odd that Kanye would suddenly begin pulling Jay-Z's name from his songs, so something is definitely going on. A full-blown feud? Not yet, but it could be right around the corner...