Kanye West Isn't Doing Road Work For His Community Service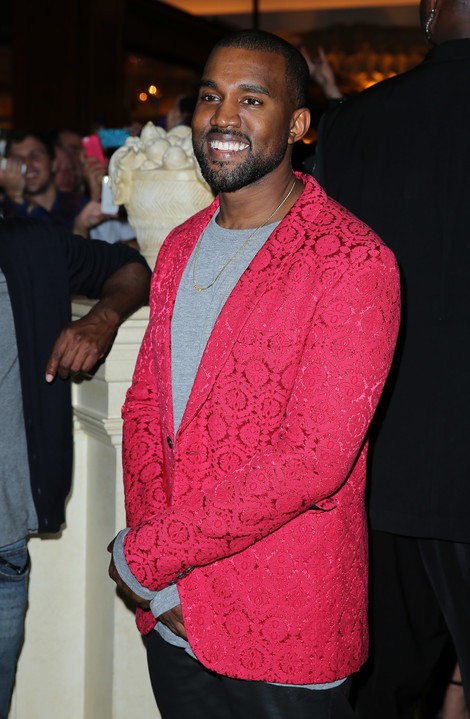 Kanye West found a pretty cool way to earn hours towards the community service sentence he was given for attacking a photographer.
West has been spotted at the L.A. Trade Technical College Monday, according to TMZ, to make his third appearance and speak to students about the fashion industry. He was there to speak to student for three hours about designers, but we bet no one was sleeping at their desk.
A student at the school photographed the rapper with a pair of teachers during one of his appearances and wrote, "Kanye West speaking to the graduating fashion students at L.A. Trade Tech college about the business of fashion and his personal experience within the fashion industry. This is so dope!" When's the last time you heard a student call their class so dope?
Usually when we see a celebrity doing community service, it's in one of those orange vests on the side of the road. Chris Brown and Boy George have been recent garbage-pickers and hole-diggers after losing court cases.
Kanye was sentenced to 250 hours community service and two years probation for an incident with a photographer. The snapper claims Kanye punched him and stole his camera at LAX airport while he was trying to take a photo.
We think teaching is probably one of the best ways for a celebrity to earn hours towards community service, especially if they have knowledge to pass on to the younger generation. That said, by our calculations Kanye still has about 240 hours of service to go - time to get teaching, Yeezy!