Kanye West Is Squeamish About Watching Kim Kardashian Give Birth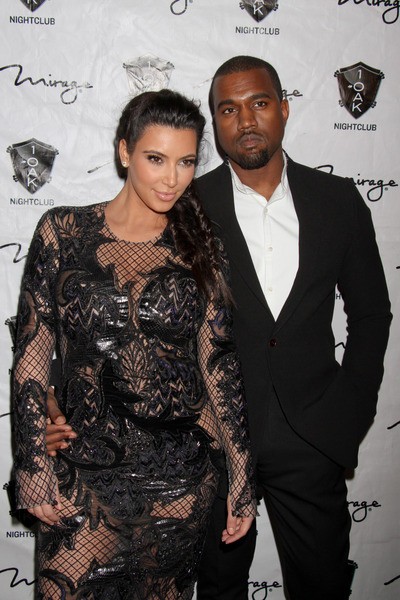 It appears Kanye West doesn't have the stomach to watch his girlfriend Kim Kardashian give birth. Showbizspy.com reports the rapper doesn't plan on being by her side when she goes into labor.
A source says: "Emotionally, Kanye wants to be there for Kim throughout the labor, but he's just not sure he's up to it. He is embarrassed about it, but Kanye has always fainted at the sight of blood. And he feels very squeamish at the thought of watching the birth. The truth is, Kanye is scared he will just add to Kim's anxiety during labor."

The source added, "Kim's starting to think that she'd rather have her sisters and mom as her birth partners."
Meanwhile, it was a surprise for Kim that she even got pregnant at all. The reality star recently admitted to the "Today" show that she was experiencing fertility issues.
"It's kind of a miracle that I even got pregnant," she explained. She is reportedly due in July.
Kim, who is still married to basketball Kris Humphries, and Kanye are reportedly planning an unofficial "commitment ceremony" in Malibu before the baby's birth. The event will be an intimate affair with close friends and family.