Kanye West: 'I'm The Number One Rock Star On The Planet'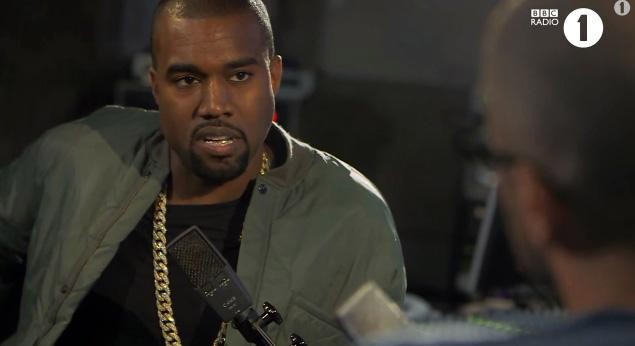 Kanye West sat down for an interview with BBC Radio 1's Zane Lowe on Monday, and during the hour long chat he gave a wealth of insight on what goes on in his own mind about his music, art and fashion.

The rapper credits Michael Jackson for his career, saying, "I would not be Kanye West if it wasn't for Michael Jackson."

But the flattery stops there as Kanye proclaims himself the world's biggest "rock star".

"Rap is the new rock 'n' roll," he declares. "We the rock stars... we the real rock stars and I'm the biggest of all of them.

"I'm the No. 1 rock star on the planet."

West, whose latest album, "Yeezus", has received critical acclaim, also reveals his struggles with getting into fashion design and how frustrating it is.

"I shouldn't be limited to only one place of creativity. And it's literally only like one or two or three reasons why I haven't been able to break that down," he explains. "This is the thing... You guys don't understand that I did the Yeezys (Air Yeezy sneakers for Nike) and they eBayed for $90,000.

"And people wanted them bad as whatever, right? But I didn't get a call from Nike the next day," he says. "You guys don't understand that I've met with companies and they say, 'What we're trying to figure out is how we can control you and control that.' If you're an architect, if you're a world builder, if you have all these ideas and you're Gaudi and you want to build buildings, if you don't ever get that out what's gonna happen?"

Kanye does credit girlfriend Kim Kardashian with grounding him when he's not hard at work.

"It's like, family time. It's what Kim gave me. She gave me everything," he says. "She gave me a family, she gave me a support system.

"She was in a powerful enough situation where she could love me without asking me for money. Which is really hard for me to find."

Listen to the whole interview at BBC Radio 1 or watch the first three parts below... One note: the language isn't as bad as the screenshots below imply. There are a few 'f-bombs' here and there.