Kanye West: 'I'll Never Hit A Woman In My Life'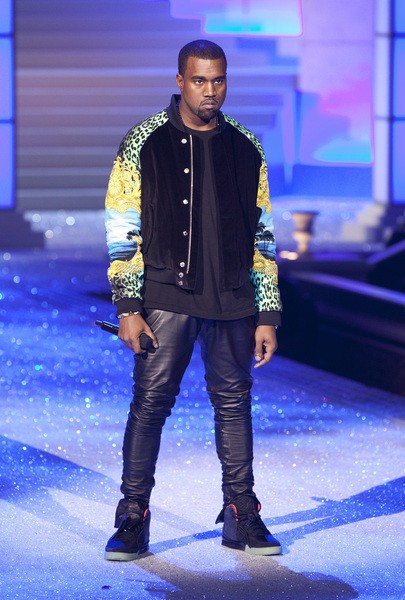 Rapper Kanye West has blasted rumors suggesting he was abusive to his ex-fiancee, designer Alexis Phifer, by addressing the allegations in a new song.
 
The hitmaker became engaged to Phifer in 2006 after four years together, but their relationship didn't last and they parted ways in 2008.
 
Reports suggested the romance suffered due to West's busy work schedule, but new claims have since emerged online, accusing the star of being physically violent toward Phifer.
 
However, West has dismissed the allegations in a remix verse on rap newcomer Chief Keef's track "I Don't Like."
 
On the tune, he snaps, "A girl will run her mouth only out of spite, but I'll never hit a woman in my life."
 
West went on to date model Amber Rose and is currently rumoured to be romancing socialite Kim Kardashian.