Kanye West, Iggy Azalea To Perform At Made In America Festival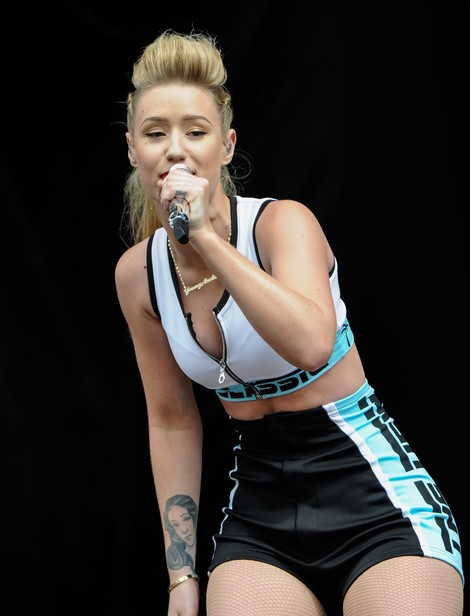 Kanye West will be performing at both of Jay Z's Made in America shows in Philadelphia, Penn., and Los Angeles, Calif. The rapper was initially announced as a headliner for the East Coast show on Aug. 30, and now he will also perform in L.A. on its second night on Aug. 31.
Iggy Azalea has also joined the lineup. Her single "Fancy," featuring Charli XCX, has topped the Billboard Hot 100 chart for the sixth straight week, a record for a female rapper.
She will play in Los Angeles on Saturday night along with Imagine Dragons. John Mayer will be the headlining act on Sunday on the West Coast.
West will headline the East Coast show on Saturday, and Kings of Leon will headline the Sunday night event.
Philadelphia will also include performances by Tiesto, Pharrell, the National and Steve Aoki. Kendrick Lamar, Afrojack, Weezer and Rise Against will be featured in Los Angeles.