Kanye West Hits Head On Street Sign, Confronts Paparazzi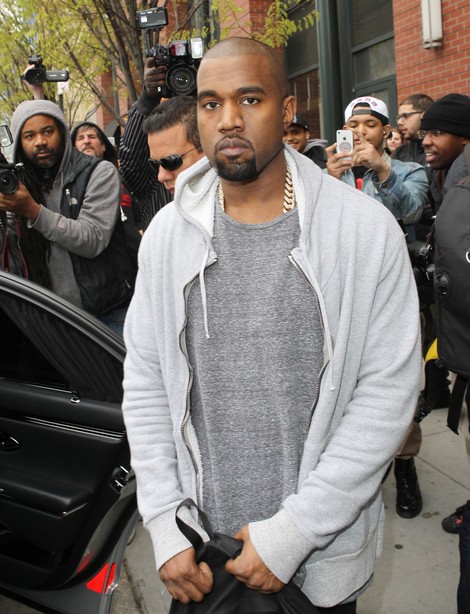 During a house hunting trip in Los Angeles on Friday, Kanye West embarrassed himself by smacking into a sign post in front of a group of photographers.
 
The hip hop star accidentally walked straight into a road sign after leaving a property in Beverly Hills with his heavily pregnant girlfriend Kim Kardashian.
 
TMZ.com posted video footage of the incident, which shows West appearing out of it for several seconds as Kardashian checked his head for injuries. Recovering quickly, West shouted at the paparazzi to stop taking pictures.
 
The singer then stormed into the nearby 90210 PHO restaurant, but moments later he walked back out to confront a photographer. West reportedly attempted to tackle the man, pushing him and demanding he quit taking photos.
West and Kardashian are expecting their first child together this summer. They recently made headlines at the Costume Institute Gala in New York City after the reality star wore a floral patterened dress that many likened to a couch.