Kanye West Gives Kim Kardashian $500,000 Ring - Wedding Rumored For September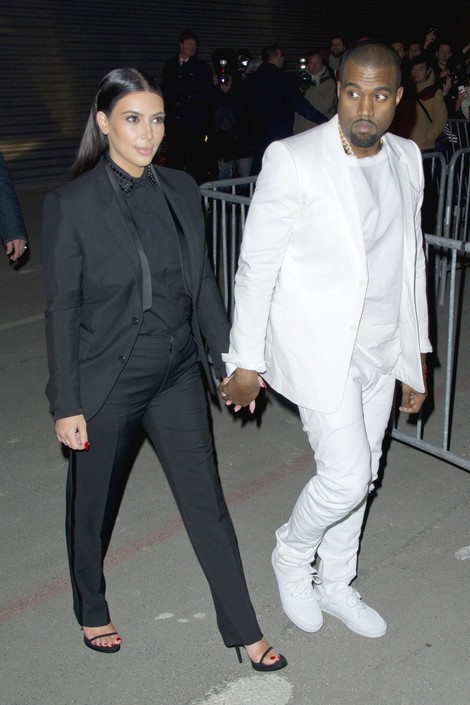 Kanye West has given Kim Kardashian quite a pricy ring, and sources say the celebrity couple could be tying the knot in only a few months.
Sources say the rare black and tiger-stripe diamond ring is a "push present," a new phenomenon in the United States where fathers give gifts of jewelry to the mother when their child is born. However, others claim the two will make it official in September with - get this - a "low key" wedding.
A source tells The Sun, "Kanye wasted no money in making sure Kim had the best of everything while she's in hospital. He has spent half a million on a ring as a push present and had it designed months ago in preparation." West reportedly spent thousands of dollars a night to rent out three suites at the hospital where Kim gave birth to daughter North. He also paid for services such as 24/7 personal chefs and an in-hospital beauty salon.
Sources also told The Sun that Kanye popped the question days after the birth of their daughter. However, a friend of the couple tells People that Kanye has not yet officially proposed. The insider also added, "I can't imagine them not getting married. That's in their future!"