Kanye West Flips Out On Photographers Set Up Outside His House At 4 AM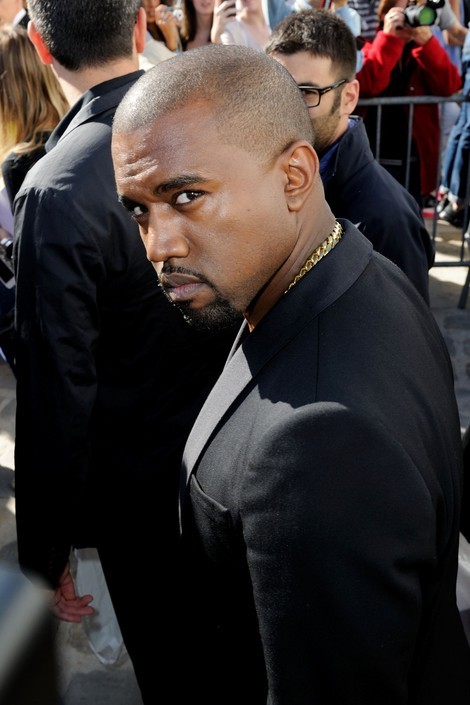 Kanye West has flipped out on the paparazzi once again.

The rapper was confronted in the early hours Friday morning outside his Los Angeles home, where photographers had waited for his return to ask him about his current "rap feud" with late night TV host Jimmy Kimmel.

Kimmel spoofed the interview that Kanye did with BBC Radio 1 host Zane Lowe on Monday, replacing West and Lowe with two child stars to reenact their dialog (see the interview here), and Kanye didn't like it.

Kanye was in no mood to answer questions (as usual) and lashed out at the photographers, struggling to hold back from getting physical.
"How's it going?" One of them asks in the video, obtained by TMZ.com.

"You are out in front of my house at 4 a.m. telling me, 'How's it going?' It's not going good. ... Y'all here to make money off of us. That's how it's going."

Kanye also called one photographer "a blood sucking mosquito" and a "bully" (among other profane things) for showing up at his house so early in the morning.

The rapper is seen arriving home at the beginning of the video and then leaving shortly after, presumably to go pick up girlfriend Kim Kardashian. The couple flew from Van Nuys airport to San Francisco later in the morning, where they caught an international flight to Paris.

West was following the advice of his legal team to stay away from Los Angeles International Airport (LAX), according to TMZ, where he got into an altercation with a photographer over the summer and is currently facing battery and attempted grand theft charges over the incident.
Paparazzi usually swarm LAX and the rapper's team doesn't want him involved in any more incidents.

He faces a year in prison if convicted.