Kanye West Embroiled In Second Sex Tape Scandal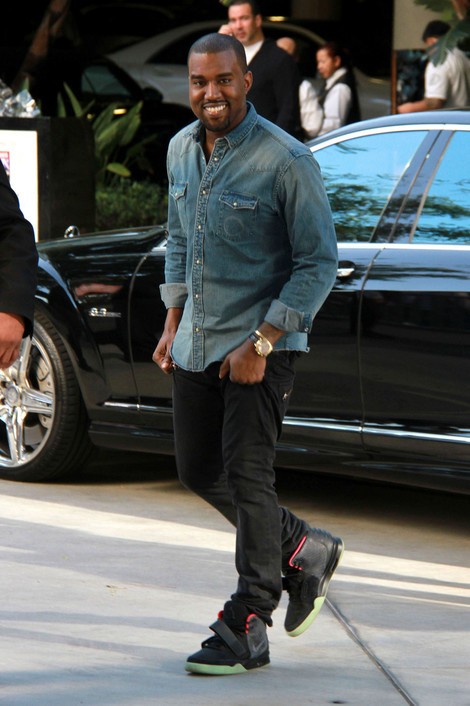 Perhaps Kanye West should stop making videos of himself having sex. A second sex tape has been leaked, and according to his lawyers it was "stolen" from his personal computer.
The first leaked sex tape is real, his legal team has confirmed, and they are working to prevent it from being released to the public. It features the rapper getting intimate with a Kim Kardashian look-alike. It was filmed in a hotel room and was made before he started dating the reality star. Both films were shot several years ago and are being shopped around to the the media by a third party.
In addition, the films are "impressively long," according to TMZ.com. The first sex tape is approximately 20 minutes long, while the second is more than 40 minutes long. So it appears Kanye takes time with his lovers - there's nothing wrong with that!
An image of a shirtless West has been released online and is purpotedly from the first video.
West's lawyer said her team will take action if the tapes are released. "Be advised that the screen shot, as well as the tape from which the screen shot was taken, were illegally obtained and believed to have been stolen from Mr West's computer," the Mirror quoted Lisa M. Buckley as saying.