Kanye West Debuts Two New Songs At New York's Governor's Ball, Won't Commercially Promote 'Yeezus'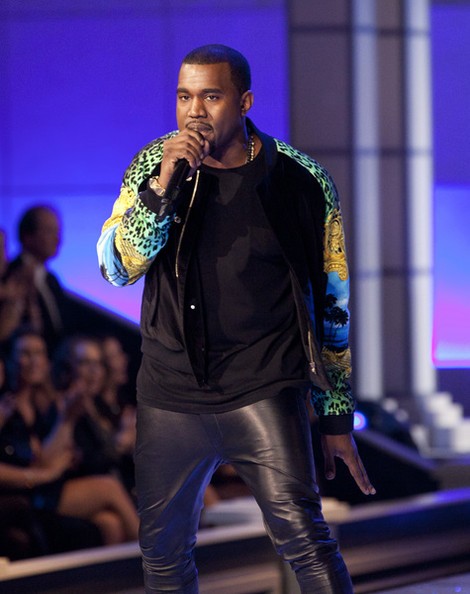 Rapper Kanye West debuted two new tracks at New York's Governors Ball Music Festival on Sunday, revealing that his forthcoming album, "Yeezus," is just a 'summer album' meant strictly for his fans.

Along with several hits including "Mercy" and "Jesus Walks, West performed new tracks "Black Skinhead" and "New Slaves" and premiered two previously unheard songs from the upcoming disc, "I Am A God" and "On Site."

Kanye also said that the new album will also see little in the ways of promoting it and won't be pushed to commercial radio stations.

"With this album we ain't drop no single to radio. We ain't got no NBA (big money) campaign, nothing like that. S**t, we ain't even got no cover (artwork). We just made some real music," he told the crowd during his headlining set.

"Like, back when I used to make albums and s**t, a couple years ago, we'd go away and work on the album for months or something," he added. "We'd always have to hold the album to like August, or September or till the perfect moment and s**t. Because it mean that 'I think (I) would sell more if it get more audience and s**t.'

"But honestly at this point when I listen to radio, that ain't where I want to be no more. Honestly at this point, I could give a f**k about selling a million records as long as I put out an album for the summer that y'all can rock to for all f**kin' summer... At this point I don't really give a f**k about outside opinion."

"Yeezus" drops June 18.

Listen below (nsfw lyrics)...
"On Site"

"I Am A God"