Kanye West Compares Being A Celebrity To The Civil Rights Movement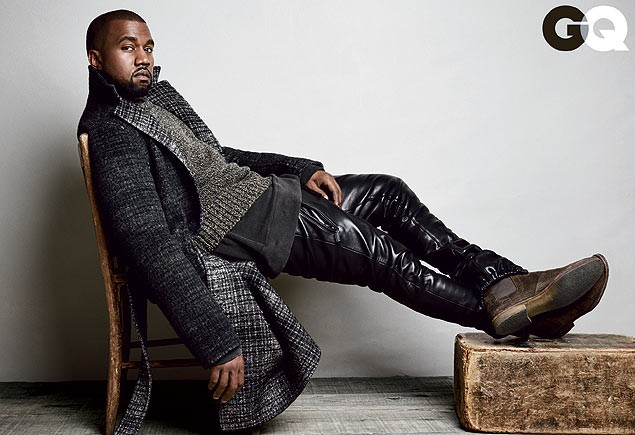 Kanye West is running his mouth off again, this time in a new cover story for the August issue of GQ magazine.

The rapper talked a lot about dealing with being a celebrity and dealing with the paparazzi; more specifically comparing life in the spotlight to facing the same kinds of discrimination that African-Americans faced during the civil rights movement of the 1960s. Yeah, he went there.

Kanye also explained that he's not the predator when it comes to the paparazzi, he's simply out to protect wife Kim Kardashian and their daughter, North, from those getting too close for comfort.

Thus, he called himself a "blowfish," but came off as more of a blowhard.

"Yeah. I'm a blowfish," he explains. "I'm not a shark, I'm a blowfish... I wasn't coming out of my house going to a paparazzi's house to attack them. I'm defending my family in front of my own house."

Kanye added that he just wants to defend his name, especially from the haters.

"I'm defending my name as someone's screaming something negative at me," he says. "That's a blowfish.

"People have me pinned as a shark or a predator in some way, and in no way am I that. I wouldn't want to hurt anyone. I want to defend people. I want to help people."

West also compared being a celebrity and dealing with fame to the injustices suffered by blacks during the civil rights movement, revealing that the speech he gave during his wedding to Kardashian was centered on the need for a change in the way celebrities are treated by the press and the photographers.

"What I talked about [the speech] was the idea of celebrity, and celebrities being treated like blacks were in the '60s, having no rights, and the fact that people can slander your name," he explained.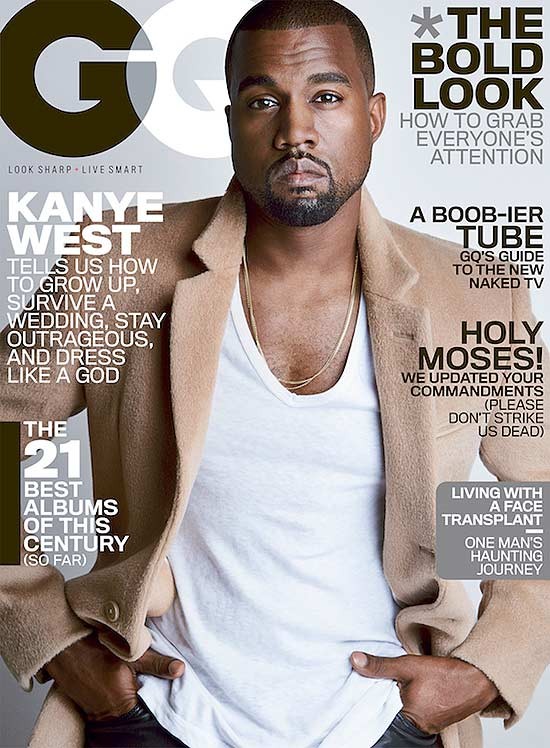 "I said that in the toast. And I had to say this in a position where I, from the art world, am marrying Kim," he adds. "And how we're going to fight to raise the respect level for celebrities so that my daughter can live a more normal life. She didn't choose to be a celebrity. But she is. So I'm going to fight to make sure she has a better life."

On a lighter note, Kanye also says that everyone needs to have some "Kim K skills" to get through life. No, seriously.

"One of the reasons why I think that me and Kim are very powerful together isn't just the concept of celebrity or this mega rap star and this mega-beautiful pop star," Kanye said. "It's something I explain to my girl: She is who she is. I am who I am. We have advisers and friends and everything, but those people are who they are and we are who we are.

"And what I had to learn from Kim is how to take more of her advice and less of other people's advice. There's a lot of Kim K skills that were added. In order to win at life, you need some Kim K skills, period."

We're not sure if Kanye is referring to Kim's sex tape when he speaks of "Kim K skills," but if that's the case, then no one should have a problem winning at life.

Check out Kanye's full interview in the August issue of GQ magazine and at GQ.com.


<p>
</p>