Kanye West Calmly Asks For Removal Of Leaked 'Black Skinhead' Video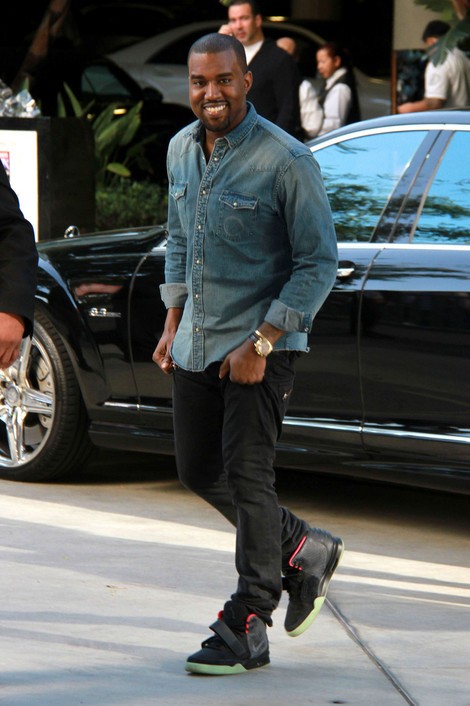 Perhaps fatherhood has changed Kanye West - he calmly asked websites to remove the leaked footage of his new music video for "Black Skinhead."
West, who is known for his rants on Twitter and elsewhere, shared how "heartbreaking" it was to see that an unfinished version of his upcoming music video was leaked online. "The BLKKK SKKKN HD video that leaked yesterday was not the official version," West tweeted. "Me and Nick Knight have been working on this video for 5 months and for creatives it's heartbreaking when something like this happens."
He goes on to request any website with the rough footage to take it down, writing, "So any website that may have the unapproved / unfinished ruff. I ask you to please take it down. Allow me and Nick to give the world what we've been losing sleep over. The final version will be ready within the next week. "
West then tweeted, "And to who ever leaked the video… F$%&* YOU!
Now there's the Kanye we know.