Kanye West Calls Kim Kardashian His 'Trophy' In New Rap Collaboration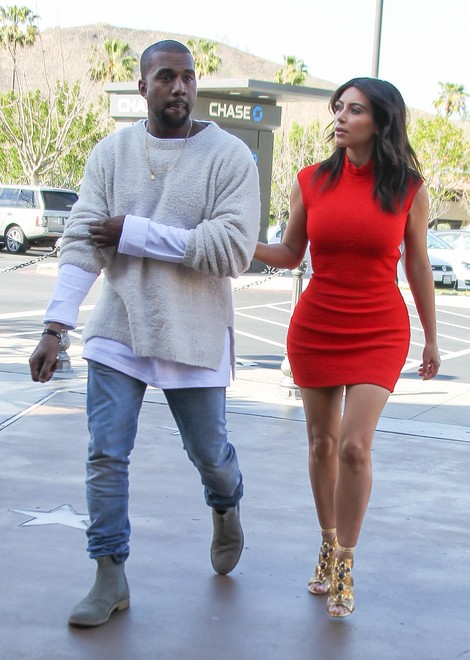 Kanye West has collaborated with rapper Future in the new track "I Won", in which he boasts he beat out NBA and NFL players to win Kim Kardashian as a "trophy."
The tune, in which Future also calls baby mama Ciara his trophy, Kanye raps, "I made it over NBA, NFL players / So every time I score it's like the Super Bowl," referencing Kim's exes Kris Humphries, Reggie Bush, and Miles Austin.
West even mentions the rumored location of his wedding with Kim: "Baby, we should hit the south of France / So you could run around without them pants."
Warning: Adult Language
Kanye then references his Bound music video and Kim's sisters, labeling them as trophies as well. "My trophy on that Bound bike, I gave you only pipe / If people don't hate then it won't be right / You could look at Kylie, Kendall, Kourtney and Khloe / All your Mama ever made was trophies, right?"
At least it's the thought that counts? The song will appear on Future's upcoming album Honest, slated for an April 22 release.