Kanye West Blasts Ray J, Calls Him 'Brandy's Little Sister' In Surprise Performance On Jimmy Fallon's Show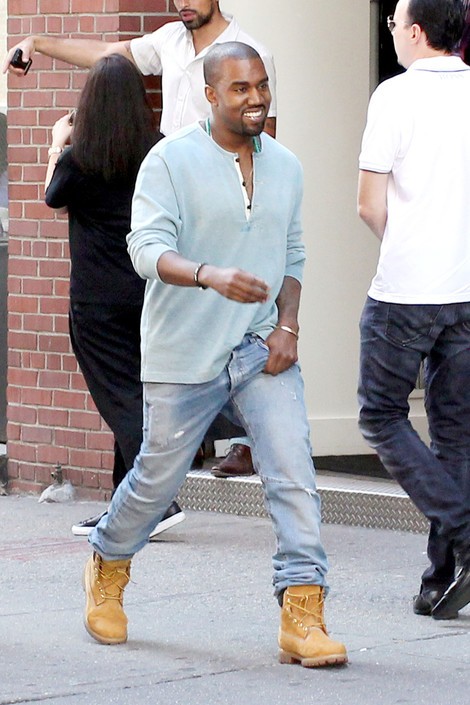 Kanye West hit back at girlfriend Kim Kardashian's one-time boyfriend Ray J during an appearance on Jimmy Fallon late night show during a performance of his single "Bound 2" with former Gap Band singer Charlie Wilson and house band The Roots.

Ray J released a single called "I Hit It First" back in April, and the song, about how he slept with the socialite before Kanye did, included a couple of lines dissing the rapper (Kim was actually married to music producer Damon Thomas before hooking up with Ray J, thus he *probably* didn't 'hit it first').

"I had her head going North and her a** going South, But now baby chose to go West," Ray J sings, before including a line about how she's moved on "to rappers and ballplayers".

Kanye surprised Fallon Monday night when he showed up to perform, taking the opportunity to hit back at Ray J in song.

"Brandy's little sister lame man he know it now / When a real brother hold you down you 'sposed to drown --BAM!" He began the song, changing a line of the lyrics to accomodate his diss and also referring to Ray J as the sister of singer Brandy.

"Cool thing about doing a show in NYC -- anyone can drop by. @KanyeWest surprised us and performed 'Bound 2' tonight on Late Night! #nojoke," Fallon tweeted.


Check out Kanye's video below...