Kanye West Blasts P!nk In Leaked Audio File, Pop Star Not Upset By His Rant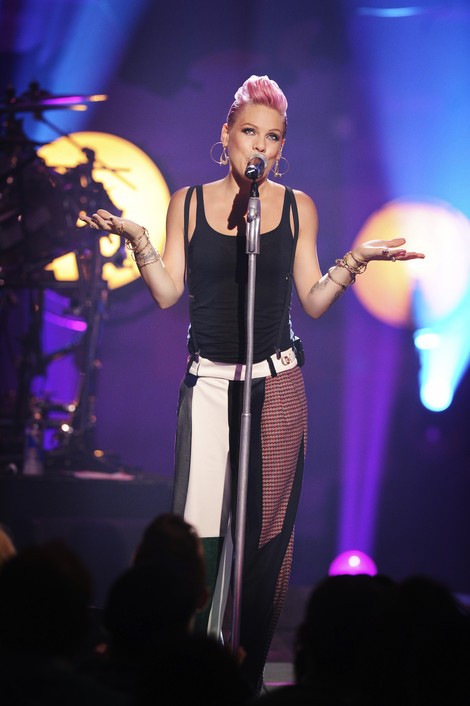 An alleged audio recording of Kanye West slamming P!nk in a foul-mouthed rant is circulating online, but the pop diva isn't really bothered by it.
Gawker posted a recording and transcript of a conversation West reportedly had with friends at the Corner Bistro in New York City following the 2009 MTV Video Music Awards (VMAs).
A person that's allegedly West complains about not being asked to perform while P!nk got to do two separate numbers.
He says, "What the f**k was P!nk performing? Don't nobody know that song. Pink performed twice! Two songs? How the f**k P!nk perform two songs and I didn't even get asked to perform 'Heartless.' 'Heartless' is the biggest song of the year! It had the most spins of the first quarter! I don't know that P!nk song! But I noticed that she's P!nk!"
Despite his disparaging comments, P!nk has no hard feelings towards the rapper. She posted on Twitter: "Oh come on y'all... If people secretly recorded me and all the s**t I talk.... It's all good. All love. And we all still here. Peace please."
West has a hard time keeping his mouth shut. At the 2009 VMAs, he infamously interrupted Taylor Swift's acceptance speech when she won the "Best Female Video" award over his good friend Beyonce.