Kanye West, Big Sean & Rick Ross Rap On 'The Arsenio Hall Show'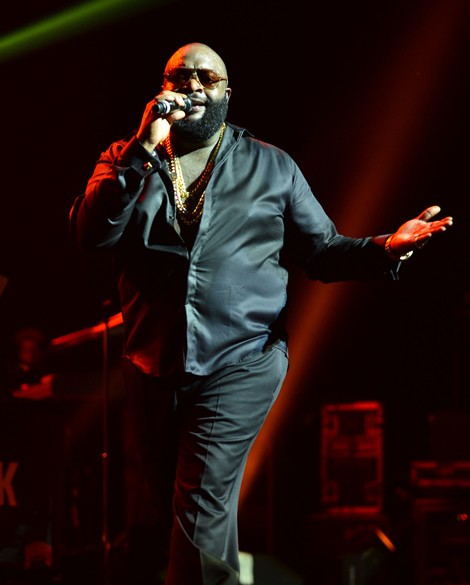 Kanye West joined Rick Ross and Big Sean for a surprise performance on "The Arsenio Hall Show" on Thursday. Hall introduced Ross and the crowd erupted when Big Sean appeared on the stage.
One minute after launching into the song "Sanctified" from Ross' album "Mastermind," West came onboard and sang his lines from the song, which included the lyrics: "Wash my sins in the blood of Jesus/ People sayin' ''Ye we need another Yeezus.'"
West and Ross have mended ways after a long feud and are collaborating on the new "War Ready," the video of which debuted on WorldStarHipHop.com on Friday.
The video features the two rappers as bosses, but they're not rivals.
Ross explained on "RapFix Live:""When me and [Kanye] chopped it up, we did it like bosses and said, 'Let's set an example for the next set of entrepreneurs. It's bigger than us. Let's do it for the South, let's do it for the game.' "