Kaley Cuoco's Sister Competes On 'The Voice'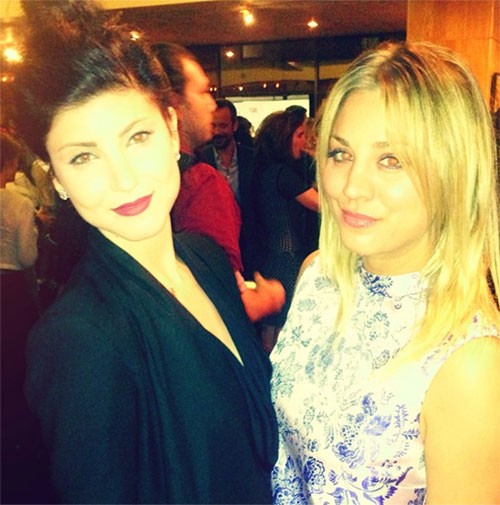 Kaley Cuoco's younger sister Briana appeared on the fifth season premiere of "The Voice" on Monday. Although she isn't as well known as her "Big Bang Theory" star sibling, Briana has appeared in a handful of shows, including CBS series "The Mentalist" and "The Newsroom" on HBO. She also appeared in an episode of her sister's show.
Kaley stood by her sister's side during the episode of the NBC singing competition, which features Christina Aguilera, Cee Lo Green, Blake Shelton and Adam Levine as judges.
Host Carson Daly gave Briana the good news that she would be able to audition for the judges.
Kaley's co-star Jim Parsons told "Access Hollywood" that he is a fan of Briana. " "She is great (at) a lot of things. We give Kaley a lot of hell like, 'Oh so finally the world is going to see the really talented Cuoco!' Which is not true - we just want to give her s**t!" he joked.
Briana posted about her experience on Twitter, writing: "Wow wasn't at my phone all afternoon and seeing everyone's support for #thevoice when I get back is incredible!!! THANK YOU."
She added, "...There are 5 nights of blind auditions - I do not know when my ep will air but it's comin."
Meanwhile, Kaley made a statement at the 65th Annual Emmy Awards on Sunday. Her maroon corset dress was featured on several "Best Dressed" lists following the event.