Kaley Cuoco-Sweeting Debuts A Short New Hairdo - See Pics!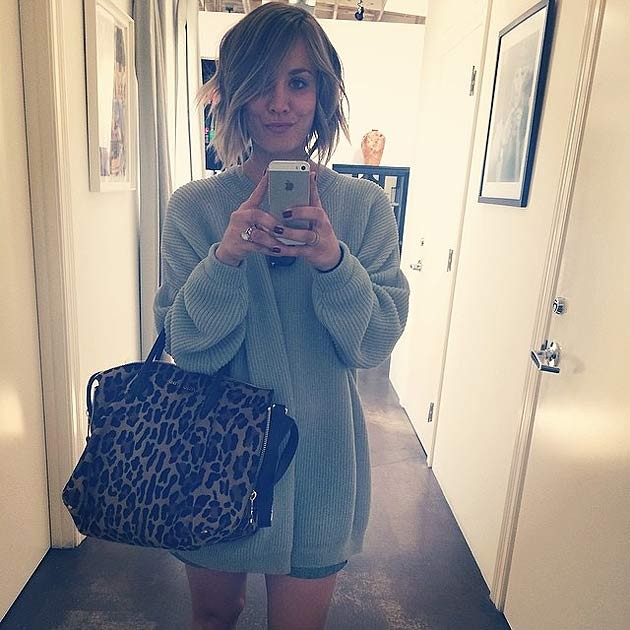 Last month Kaley Cuoco posted an image of herself to Instagram with shorter hair and someone holding a pair of scissors next to her head, but she was just fooling around and didn't really go through with it.

That was a couple days before April Fool's, when numerous celebs tweeted out fake photos of new hairdos, like Lauren Conrad's purple 'do; but The Big Bang Theory star actually did do it this time, getting her hair cut on Wednesday, spending a day at the hair salon and emerging with a new 'do.

Kaley shared several before and after photos of the process, and says she has no regrets.

"We did it @clsymonds (Christine Symonds, her stylist)!" the 28-year-old wrote. "Now let's get some color shall we?"

"Cut,color, joy, joy,joy !!!" she added, thanking the staff of the Andy Lecompte Salon in West Hollywood for her makeover.

What's your reaction to Kaley's new hairdo? Click a reaction button below!