Kaley Cuoco Jokes About Nude Photo Leak With Her Own 'Naked' Instagram Pic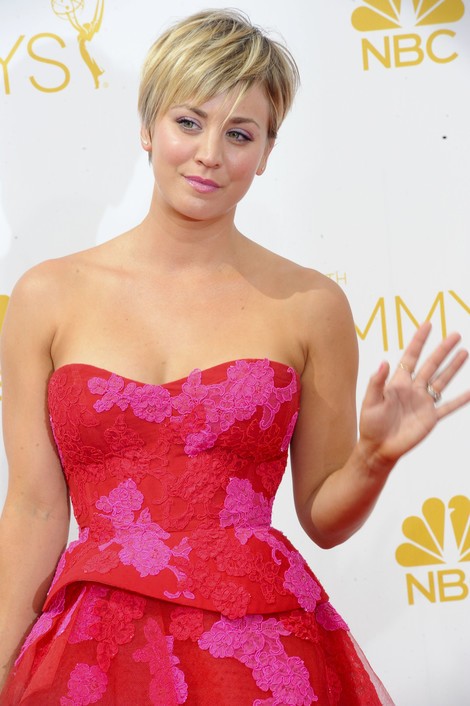 Even though Kaley Cuoco was one of the victims of the massive celebrity nude photo leak that occurred over the weekend, "The Big Bang Theory" star is making light of the situation.
On Tuesday, she posted a photo on Instagram of herself and husband Ryan Sweeting at the beach with their private parts covered in pixels (but it's obvious they have bathing suits on).
She wrote: "What a fun day that was, frolicking with my hubs on the beach of Mexico! Feels like we forgot something?"
Fans commented: "Love your humor...," "You're so hilarious, Kaley," and "I'm laughing so much at the idiots on here who can't see this is meant as a joke..."
The FBI has stepped in to investigate the leak of nude photos from dozens of high-profile celebrities, including Jennifer Lawrence, Kate Upton and Kirsten Dunst. A hacker claims to have personal photos of around 100 celebrities. They were posted on several websites, and while some stars have denied the pictures are real, others confirmed their authenticity and have threatened legal action.