Kaley Cuoco Gets Sexy For Self Magazine; Set To Host Second People's Choice Awards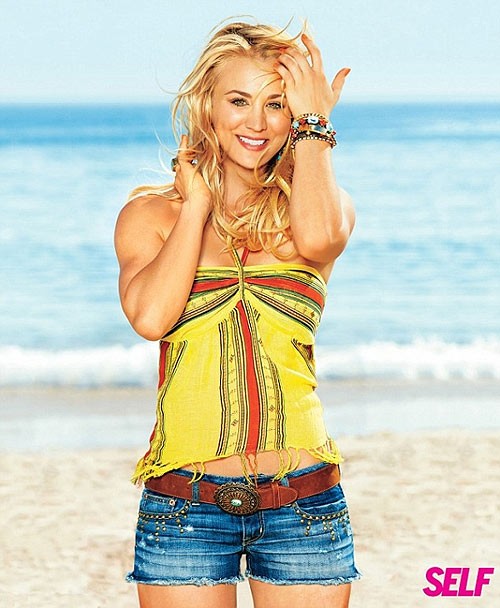 The Big Bang Theory star Kaley Cuoco is set to host this week's People's Choice Awards; and the actress is also featured showing off her sexy beach bod in this month's issue of Self Magazine.

The actress reveals her love of horses and that just a couple of years ago she found herself in a very scary situation after a fall.

"I took my first riding lesson at 15, and I've ridden almost every day since," she says. "Two years ago, I fell off my horse and crushed my leg. Before surgery, I had to sign a contract saying it was OK if they had to amputate! When I awoke with my leg, I was so happy.

That didn't stop her or scare her though, she picked herself right back up and got back on a horse where she left off.

"I was back on the horse while the cast was still on. I have four horses, and they are my everything. I was determined not to lose that," she explains. "I am a little more careful now!"

Wednesday night, Kaley's set to host her second People's Choice Awards after taking over for Queen Latifah last year.

"It's an honor to return as host of the 2013 People's Choice Awards and kick off awards season with one of the most fun events of the year," Kaley said in a press release in October.

Executive producer of the Awards, Mark Burnett (Survivor, The Voice, Shark Tank), has nothing but high praise for Kaley.

"She is such an engaging performer who brings an undeniable energy and passion to our stage," he added. "There is no doubt she will be a key part of what makes this year's show a can't-miss event."

Check out more of Kaley in the January issue of Self Magazine and at Self Magazine.com.
The 2013 People's Choice Awards air live on CBS Wednesday, January 9.