Kaley Cuoco Gets Married On Ellen DeGeneres' Talk Show?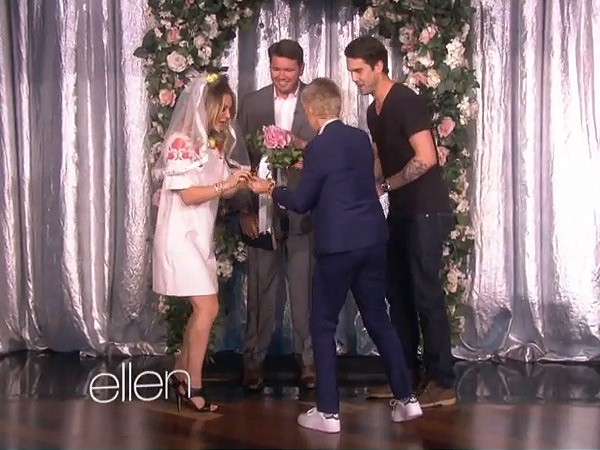 Last month Kaley Cuoco said that she is so in love with fiance Ryan Sweeting that she wants to marry him as soon as possible.

The Big Bang Theory star and the tennis pro were engaged in September after dating for only three months, but despite their short time together, Kaley's sure it's the right thing to do.

So during Thursday afternoon's Ellen DeGeneres Show, Ellen put Kaley to the test and had all the pieces in place for an impromptu wedding, complete with her head writer, who is a recently ordained minister.

Last month the actress told People magazine that she wants the wedding early next year at the latest.

"We've been planning, so hopefully early next year," she said. "We don't have an exact date, but I want to marry him tomorrow so I want to go as fast as possible."

Kaley giggled throught the entire mock wedding, while Ryan is heard saying, "This isn't legal, right?"

But we're not so sure.

"Congratulations, @KaleyCuoco and @RyanSweeets. Your wedding was beautiful. And also, legally binding," Ellen tweeted afterward.

Watch the entire "ceremony" below...