Kaley Cuoco Cheers On Sister Briana During 'The Voice' Audition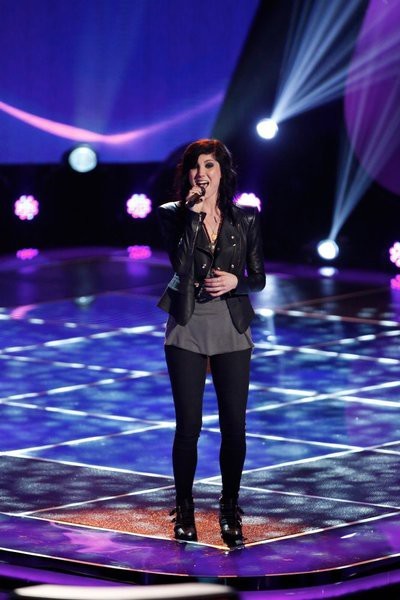 On Monday night, Kaley Cuoco cheered on her younger sister Briana during her audition on "The Voice." Briana wound up landing a position on Team Aguilera.
Briana is Kaley's assistant, but the actress urged her sibling to pursue her dreams and convinced her to audition for the singing competition.
During her sister's performance, cameras showed "The Big Bang Theory" star and her mom backstage shouting at the judges to turn their chairs around for Briana.
Briana sang a rendition of Lady Gaga's "You and I," and after some deliberation, Christina Aguilera turned her chair around to face the performer. Cee Lo Green also vied to get her on his team, but Briana opted for "girl power" and picked the pop starlet to be her mentor.
In addition to singing, Briana has appeared in a handful of TV shows, including CBS series "The Mentalist" and "The Newsroom" on HBO. She also appeared in an episode of her sister's show.
Watch Briana's performance and Kaley's reaction below: