Kaley Cuoco Cheats At Ping Pong By Wearing The 'Tiniest Outfits Known To Mankind'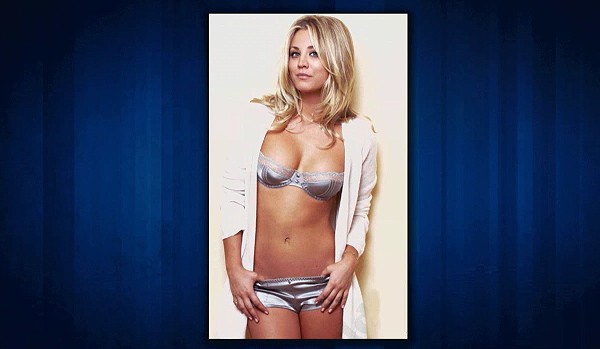 Kaley Cuoco guested on Conan Tuesday night and explained her love of ping pong with the host, revealing that the cast and crew of her hit show, The Big Bang Theory, are very competitive when it comes to down-time on the set.

"We play a lot of ping pong and we have massive competitions," she says. "I don't like to lose... I will do anything to win."

Anything?

"Some people would say I did a little cheating, I would say I didn't," she tells Conan, sharing that her good looks and some sexy outfits used to help her win matches against co-stars, cameramen and others.

"I would go put on the tiniest outfit known to mankind," she says, "come down, and I would just play. I don't see why that's cheating."

Kaley says she would often find excuses to bend over and show off her sexy curves in order to distract her opponents.

"I won every time! I don't know why... all these guys wanted to play -- it was weird," she jokes.

Conan then showed a photo of one of her little outfits (above -- the photo is actually from her sizzling photo shoot for the Mexico edition of Esquire magazine back in October).

O'Brien also had a surprise for the actress, pulling out a bobblehead of her character Penny from her hit show, telling her "you know you've made it" when you have your own bobblehead.

Then he showed her his bobblehead...

Check it out in the video below; and then watch how Kaley organized a flash mob during a taping of the show where all the cast and crew stopped in the middle of the taping and danced to Carly Rae Jepsen's "Call Me Maybe."