Kaley Cuoco And Henry Cavill Reportedly Dating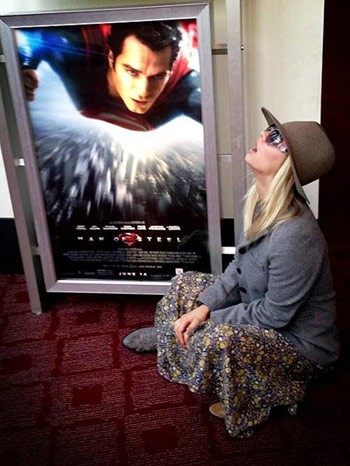 The Big Bang Theory star Kaley Cuoco is dating Superman, according to reports.

According to Us Weekly the sexy 27-year-old actress has hooked up with Man of Steel star Henry Cavill, 30.

"They are totally hot for each other," a source tells the magazine.

Both stars became single earlier this year, Cuoco broke it off from Pepper lead singer Bret Bollinger, while Cavill cplit from actress/mixed martial artist Gina Carano.

Cuoco hinted at the relationship via a post on her Twitter page two weeks ago, when she uploaded a photo of herself sitting on a movie theater floor fawning at Cavill's movie poster.

"Everyone go see "man of steel," she wrote. "It's fantastic in every single way."

Another insider told Us Weekly that Cavill is a "massive Big Bang Theory fan" -- something that's not too surprising considering Cavill admitted during a recent interview with Jay Leno on the "Tonight Show" that he's a "big PC Gamer."

The source says Cavill "always wanted to date her."

Reps for both stars have yet to comment.